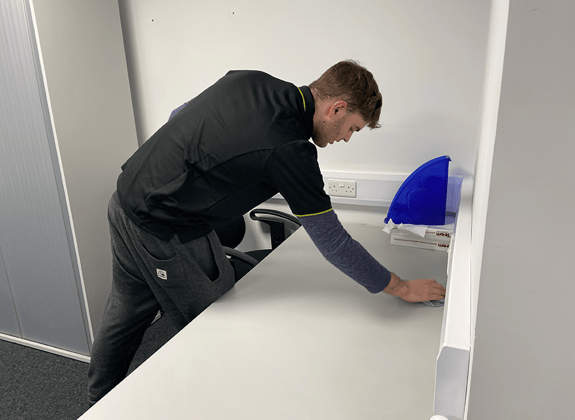 COMMERCIAL CLEANING IN AYLESBURY
We provide fully managed commercial cleaning in Aylesbury, working with you to get the most out of your business. We help organisations create a happy, clean and warm environment for their staff and customers.
FIRST-CLASS OFFICE CLEANING SERVICES
We understand that no business is the same, so we tailor our services to how your environment. Our office cleaning in Aylesbury is completed by our highly experienced team who provide a professional and friendly service.
DELIVERING EXCELLENCE IN EVERY COMMERCIAL CLEAN
Our highly sought after commercial cleaning in Aylesbury is one of our priority services. You can expect us to carry out a range of standard cleaning services during your clean, including touchpoints, access points, washrooms, offices, and communal areas.
LEADING SECURITY COMPANY
If you are looking for a security company in Aylesbury, our team provide comprehensive services to protect and secure your property. We work to provide your organisation with a collaborative and strategic approach to create security solutions that put your business needs first.
FIND OUT MORE
SECURITY SERVICES TO PROTECT YOUR BUSINESS
Our security services in Aylesbury deliver value to your organisation by removing and minimising any risk. To protect your business, we offer a manned guarding service which consists of external and internal patrols, safeguarding property, risk assessments/management and more.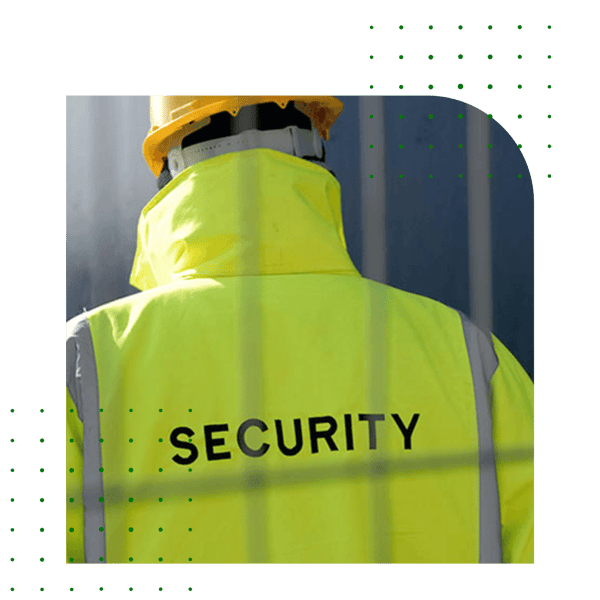 SCHEDULE A MEETING WITH AN EXPERT
Speak to a member of our team about your organisation's needs and requirements.
DELIVERING PROFESSIONAL SERVICES
Over the years, we have worked within various industries, gaining a vast amount of knowledge and experience. We work closely within our 5 core sectors to deliver exceptional service at an affordable price.
INDUSTRIAL SOLUTIONS TO SUIT YOUR BUSINESS
Keeping your industrial space risk free is very important to the running and production of your products/services. Our industrial cleaning services in Aylesbury guarantee a clean working space that improves business performance and efficiency. All industrial security in Aylesbury is carried out systematically to ensure property and assets are secure and safe 24/7.
REDUCING RISK TO YOUR GOVERNMENT PROPERTY
Government buildings often have a high volume of guests entering the property. To greet them with a warm, welcoming environment, you may want to consider government cleaning in Aylesbury. With many people entering your premises regularly, it's essential to keep security tight. All government security in Aylesbury is tailored to your organisation's needs.
​
EXPERT EDUCATION CLEANING TEAMS
School cleaning in Aylesbury is now more critical than ever; children quickly spread germs, bacteria and viruses. To help your education facility to reduce this spread, our campus cleaning services ensure your classrooms, washrooms, and communal spaces are clean and hygienic at the end of every day.
PROVIDING A CLEAN RETAIL SPACE
Retail spaces can quickly become dirty and unhygienic with high foot traffic. Retail cleaning in Aylesbury ensures your store is left clean, tidy and fresh for customers to visit the next day. Retail shops can often fall victim to theft, and criminal damage, retail security in Aylesbury reduces loss of property and guarantees staff are safe and protected during their shifts. ​
HOW TATRY GROUP WORKS
We pride ourselves on delivering a fully managed service from start to finish.
Industry-leading customer service is available 24 hours a day.
Providing cost-effective services you can trust.
FREQUENTLY ASKED QUESTIONS
HOW DO YOU PROVIDE A PROPOSAL?
If you would like to fill out the form via the get a quote section of our website, our teams can determine what services your property may need. A member of our team can then get in touch with you to discuss this further, enabling them to provide you with a bespoke proposal.
ARE THE PRODUCTS YOU USE ENVIRONMENTALLY FRIENDLY?
Over the years, we have introduced a wide range of cleaning materials and products that are environmentally friendly. The benefits of doing so mean our teams are no longer working with harmful chemicals, which makes for a safer working environment.
HOW LONG IS YOUR CONTRACT TERM?
Unlike most companies, we don't tie you into a term; we are very flexible with our services, meaning you can leave at any time.
"Tatry Group have been our office cleaners for roughly over a year now, and I have nothing but good things to say about them. The cleaning is of a high standard and they are very easy people to work with. Highly recommended.."