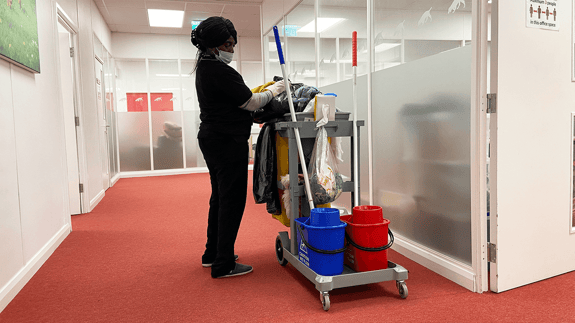 COMMERCIAL CLEANING IN BEDFORD
Our reputable cleaning team will work with you to provide a tailored service that best suits your needs. As a business, our aim is to ensure your commercial cleaning in Bedford is carried out to a high level of quality, guaranteeing a cleanly, hygienic and welcoming environment for staff and guests.
PROFESSIONAL AND RELIABLE OFFICE CLEANING
We work with a multitude of business sizes, which is something that makes us different from the rest; whether you are multifunction facilities or a sizable office, we can tailor our services to your needs. Our teams offer daily and routine office cleaning in Bedford, to help enhance your businesses productivity.
REPUTABLE CLEANING SERVICES
All office cleaning in Bedford is conducted by our experienced staff, all of which get regular training to keep up with the latest updates and standards. Our teams work within a range of environments and are committed to providing exceptional service.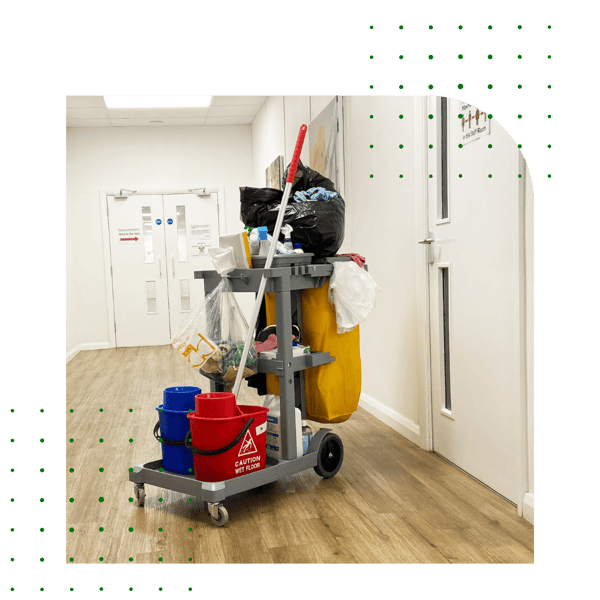 HIGHLY SKILLED SECURITY COMPANY
We take the security of your premises seriously, it's of the utmost importance that we as a business keep you, your staff and assets safe. As a security company in Bedford, we have the expertise and knowledge to protect and guarantee the safeguarding of your property.
RESPECTABLE SECURITY SERVICES
Our teams conduct a number of safety measures as part of our security services in Bedford. To prevent damage, loss and potential threat, our teams will carry out internal and external patrols, manned guarding, risk management, threat reporting and more.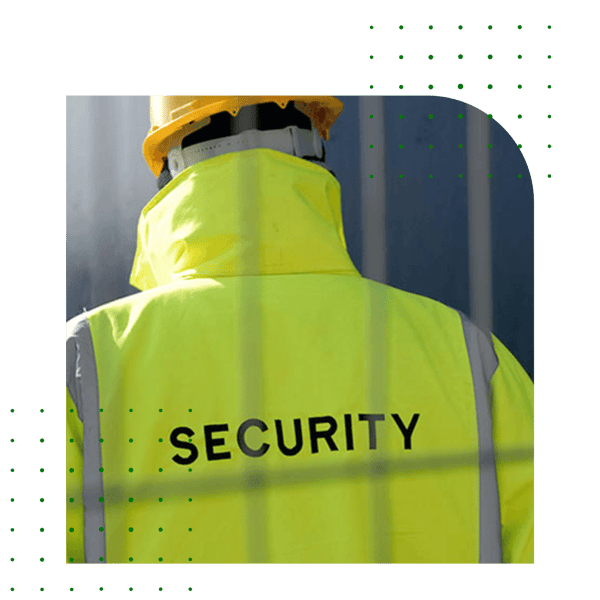 INDUSTRIES WE SPECIALISE IN
We work with a number of industries and have built a reputable relationship with organisations to deliver a high-quality service. Over the years we have built the knowledge and expertise to provide clients with tailored cleaning and security solutions.
HIGH-QUALITY
INDUSTRIAL SUPPORT SERVICES
We work closely with your business to help devise the best industrial security services in Bedford, by doing so it means you can get the most effective security solutions guaranteeing safety and protection of people, assets and premises. As well as our security, we also offer high-level industrial cleaning in Bedford to provide your organisation with a warm and welcoming environment.
FIND OUT MORE
HEALTHCARE
CLEANING SPECIALIST
We strive to provide each medical facility with leading cleaning services. Our healthcare cleaning in Bedford was established to thoroughly clean and sanitise your facility, making it a safer place for patients and employees. All of our cleaning services can be performed at times that are most convenient for you and your business. Speak to a member of our staff by going to the get a quote page for further details on how we can work with you to develop a customised cleaning schedule.
FIND OUT MORE
HOW WE LIKE TO DO BUSINESS
We offer bespoke solutions to help get the most out of your business.
Our management conducts regular audits to guarantee a high level of service.
The local area managers are available 24/7 for ongoing business support.
FREQUENTLY ASKED QUESTIONS
ARE ALL YOUR STAFF VETTED?
All of our cleaning and security staff go through a rigorous recruitment process, whereby we obtain a copy of their passport, driving licence along with DBS Checks to ensure security for all of our clients.
​
WHAT'S INCLUDED IN YOUR QUOTATION?
Your quotation for commercial cleaning in Bedford and/or security services in Bedford will include the supply of all labour, equipment, machinery and materials required to carry out the job agreed upon. We provide a comprehensive breakdown of all elements we will be charging you.
WHO CAN I CONTACT IF I NEED TO SPEAK TO SOMEONE?
Once your contract has been signed, we will appoint you a local area manager who will oversee all aspects of your site. They will be your point of contact and will manage staff and auditing.
CAN I KEEP THE STAFF I HAVE NOW IF I MOVE OVER TO YOU?
Yes, of course, we can TUPE over any staff that you currently have and take them on board here at Tatry Group.
"Tatry Group have always been a very friendly and professional commercial cleaning company. They have high standards of customer service, turn up on time with well-trained staff and do an excellent job whilst being flexible and competitive price. Would highly recommend.."