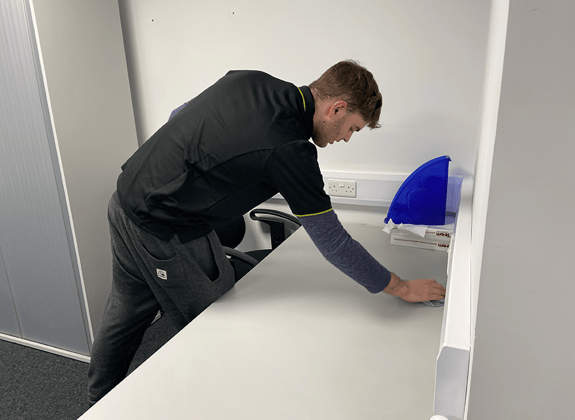 Cleaning Services in Birmingham
Tatry Group provides comprehensive cleaning services in Birmingham and surrounding areas. Our years of experience working within the cleaning industry allow us to deliver professional and reliable services while adding value to your business.
OFFICE CLEANING IN BIRMINGHAM
Keeping your office clean is our priority; our highly-trained staff provide first-class office cleaning in Birmingham for all sized organisations. Here at Tatry Group, we take the time to understand your business needs and requirements, ensuring the services we provide are the best fit.
FIND OUT More
SPECIALIST COMMERCIAL CLEANING TEAMS
Our commercial cleaning in Birmingham has been designed to meet the highest standards. Our teams are regularly audited to ensure we meet your criteria and deliver an outstanding service.
As part of your contract cleaning in Birmingham, you will receive:
Commercial Cleaning

Hotel & Housekeeping Cleaning

Surface and Touchpoint Cleaning

Window Cleaning

Carpet Cleaning

Supply Of Consumables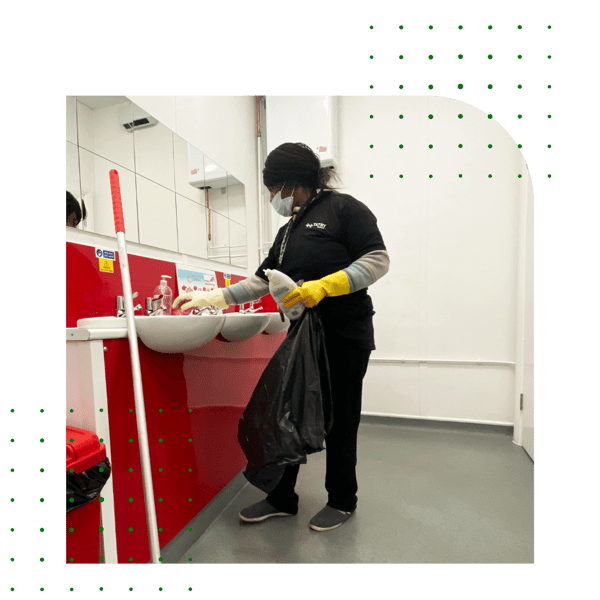 LOOKING FOR A CLEANING COMPANY IN BIRMINGHAM?
Speak to our team about your requirements and we can provide you with a detailed quote.
HIGHLY-SKILLED SECURITY COMPANY
We understand the importance of creating a productive and safe working environment. As a security company in Birmingham, we ensure all of our teams are highly trained along with full DBS checks, allowing us to deliver security solutions that protect your people, assets and property at all times.
FIND OUT MORE
FIRST-CLASS SECURITY SERVICES
We pride ourselves on delivering reliable and effective security services in Birmingham. Our industry knowledge and expertise allow us to create bespoke security solutions for any sized organisation.
Our proactive and responsive teams provide detailed packages that help you get the most out of your budget. All our security officers carry out:
Internal & External Patrols

Manned Guarding

Front of House

Gatehouse Duties

Onsite CCTV Monitoring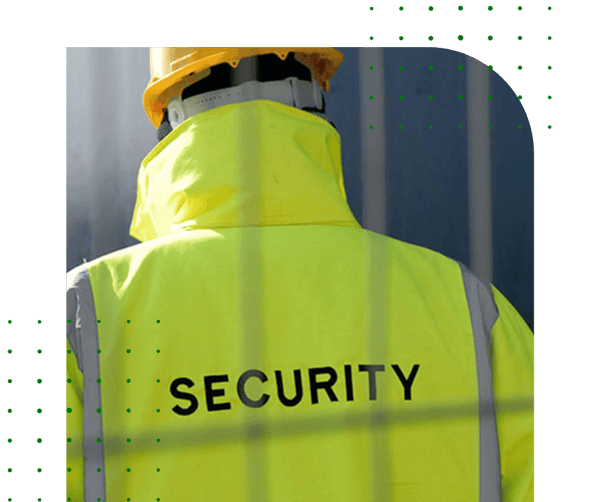 PRIORITISE PROTECTING YOUR BUSINESS
We are proud to help organisations protect what they work so hard for.
SECTORS WE SPECIALISE IN
Tatry Group specialises in five core sectors; we deliver tailored solutions and innovative services to all of our clients. We truly work towards understanding the needs of each business we work with to ensure the services we provide are exactly what they need. We pride ourselves on being a flexible business that helps organisations receive cost-effective solutions.
EXPERIENCED INDUSTRIAL CLEANING TEAMS
Having delivered industrial cleaning in Birmingham, our team can help you devise a solutions package that matches your requirements—working around your production lines and warehouse hours, to guarantee minimal downtime and disruption. In addition, our industrial security teams in Birmingham also have the knowledge and expertise to devise a tailored security solution for your organisation.
THE BENEFITS OF
WORKING WITH TATRY GROUP
OUTSTANDING SERVICE
We specifically tailor our services to your needs and requirements, ensuring you get the most out of them.
ONGOING SUPPORT
All of our contracts are appointed a pro-active and responsive local area manager who is on hand to provide you support where needed.
TRAINING
We provide our team members with regular training to ensure they deliver our high-quality services day in and day out.
NO HIDDEN COSTS
We choose to be transparent with all of our clients as a business. We will never raise the costs of service or delivery without confirming with you.
WE HELP ANSWER
YOUR FREQUENTLY ASKED QUESTIONS
DO YOU OFFER SITE VISITS?
With all of our proposals comes a site visit. We want to truly understand your business's needs and requirements, so it is essential that our teams conduct a site visit. By doing so, we can also advise on hours, where you may need more or less cleaning and how much of your office or commercial space is covered.
DO YOUR TEAM WEAR A UNIFORM?
Tatry Group provides all of our staff with their own branded uniform, which they will wear for every shift. If you want our teams to wear your branding, we can discuss this further.
HOW LONG IS YOUR CONTRACT TERM?
We provide flexible packages allowing you to leave at any time. We ensure all of our clients have a choice, and understand that you can change your mind.
"Tatry Group has provided us with both cleaning teams and security teams. Our cleaners are full time as we have a large site, the service we receive is fantastic, they are always on time and clean all areas of our business. Our security teams are required around the clock; something we really like about our security staff is they are always on hand to help visitors and staff where needed and often act as brand representatives. Highly recommend Tatry Group and will be using them on another site as soon as construction is finished."