To protect the safety of employees and visitors, warehouses must be periodically maintained and cleaned. As a facility or warehouse manager, your property must be kept to the highest quality, as there are several risks connected to an unhygienic workplace.
Warehouses are the ideal location for storing enormous inventories and managing logistics due to their large expanses of space. Nevertheless, like other businesses, it can become unkempt and dirty, so maintaining a professional appearance can occasionally be challenging.
In order to keep your facility up to the highest standards and free up your personnel to focus on what they do best, regular warehouse cleaning services are highly recommended.
What Are The Main Advantages Of Warehouse Cleaning?
Prevention Of Accidents & Injury
According to Thomson Solicitors, slips, trips, and falls are among the most frequent mishaps in a warehouse environment. These kinds of accidents are likely to occur, given the fast-paced nature of the workplace. You have a responsibility as an employer to take reasonable steps to prevent and minimise these incidents.
Most slips, trips, and falls are brought on by unclean environments such as liquid spills, leaky goods, or goods/packaging left on the warehouse floor. If these dangers aren't eliminated, your site may be deemed dangerous, invalidating any health and safety measures you may have in place.
Manual handling injuries, which are typically caused by workers who use powerful machines to lift goods or move merchandise from one location to another, are the second most frequent incidents in warehouses. Some of these accidents are caused by a lack of clear floor space, which is easily avoidable with routine cleaning services.
Keeping flammable materials like cardboard in warehouses raises additional fire safety concerns; however, we understand it's not completely avoidable as most products are packed in this material. Therefore, teams must follow regulations and uphold fire prevention measures when near cardboard, for example, removing it from any heating elements such as radiators. Cardboard can easily catch fire since it is made of wood fibres and glue. According to Electrek, a large fire recently broke out in Tesla's Berlin factory due to cardboard and wood catching fire. The fire swept through their recycling plant and took more than 50 firefighters to put it out.
Daily and routine warehouse cleaning keeps your building compliant with all health and safety regulations. With a daily cleaning team, you can ensure that any spills or objects that shouldn't be on the warehouse floor are promptly cleaned up, avoiding potential future accidents.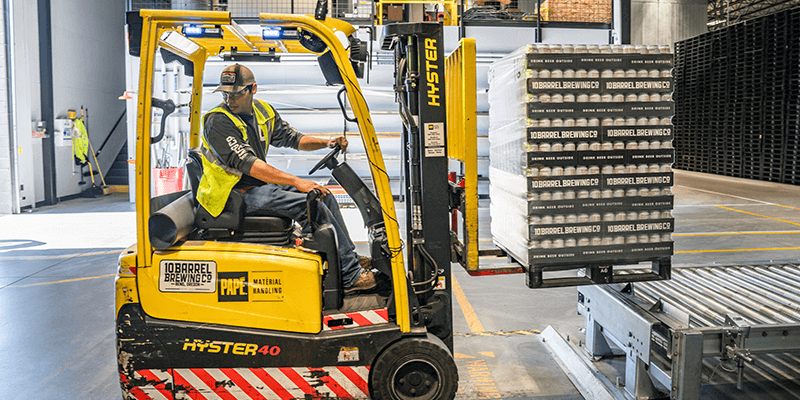 Compliance With Health & Safety
As we previously mentioned, not having the right cleaning schedule in place can affect your compliance with health and safety regulations. Much like any other workplace, they are put in place to protect your employees from accidents and serious harm.
Making sure staff know how to maintain good housekeeping practices is the best place to start when looking at your health and safety. Your employees are often the main reason your organisation might be in breach of health and safety. Due to lack of training, many workers can be untidy, leading to workplace accidents. Having the right in-house cleaning policies can ensure your worker's areas are well maintained and meet protocol.
Give employees checklists and post notices and signage. Some warehouses ensure that each area has a designated cleaning station, which means that all cleaning supplies are displayed on the walls of their various warehouse sectors.
Restoring Safe & Reliable Storage Solutions
Warehouses are a good representation of your brand, so it's essential you treat them as though your customers will see them. Creating a good first impression is imperative in any business, and that also goes for warehouse spaces.
If your warehouse is a shared space with office facilities, it's vital you keep your environment clean. With offices and warehouse spaces having visits from customers, guests and business owners, your space should represent your brand well.

Having clean spaces also allows you to utilise space in a way that you might not have known how to use previously. By maintaining cleaning standards, you can instantly free up areas of your warehouse that may have been used to store unwanted packaging. In some of the warehouses we work with, we have cleaning teams that work throughout the day helping organisations remove the cardboard, zip locks and plastic sheeting away from the warehouse floor.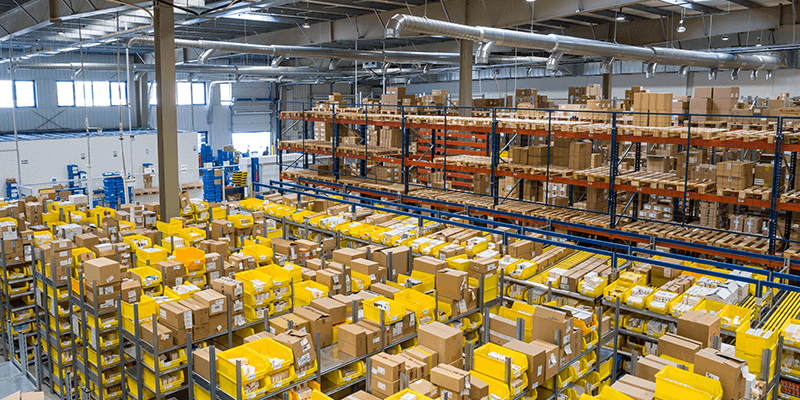 Safeguarding Against Spread Of Illness
The majority of sicknesses are easily contagious, and this is especially true if a commercial property hasn't been consistently cleaned and sanitised. Common colds and the flu may spread like wildfire through a warehouse, resulting in a number of employees being off simultaneously. The past few years have taught us a lot about the transmission of diseases. Due to the coronavirus, many businesses are now more aware of the dangers of dirty workplaces and their impact on your business.
Daily industrial cleaning can significantly enhance your facility's air quality while preventing the spread of hazardous bacteria and diseases. Employees with respiratory issues are less likely to experience them in the future due to better air quality.
Reduce Maintenance Costs
An advantage you may not think about when considering a warehouse cleaning team is the state of your equipment and facilities. A well-maintained facility ensures you retain the longevity of your equipment and prevents costly repairs. Dirt, debris, and grime can wreak havoc on your property and can work their way into areas that may be hard to reach.
The right cleaning products also have to be used; harmful cleaning chemicals can damage equipment and cause them to deteriorate quicker. Therefore having a professional cleaning team helps put your mind at ease as they will have expert knowledge on the best cleaning materials to use.
Improve Efficiency & Productivity
Ensuring your staff have a clean and hygienic workplace is one of the biggest motivators. With a clear and tidy working area, you can instantly improve the efficiency of your workforce while boosting morale and productivity.
A clear space means a clear mind; ensuring your employees have a safe and clear space to work ensures they can get on with what they do best. More importantly, employees appreciate that their health and safety are put above all else, and they are happier to come into the environment..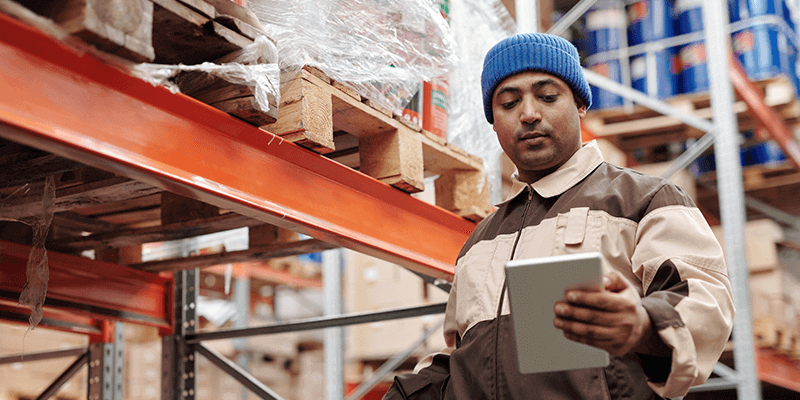 Speak To An Expert
If you are looking for specialist warehouse cleaning services, get in touch with a team member. Here at Tatry Group, we don't have a one size fits all solution; we work closely with you and your business to derive a bespoke cleaning solution. Not only do we work within your budget, but we also meet the needs and demands of your facility. Our teams work around what best suits you and can work during downtime, provide day cleaning teams or work after hours during your closed periods.
We use specialist industrial cleaning equipment to help with deep cleaning your facility. In some cases, we prefer to conduct a deep clean on each warehouse facility before going ahead with daily cleaning services in Milton Keynes, as there is often a build-up of grime and dirt that needs thoroughly removing before we can continue with commercial cleaning services.