Many employees take a safe working environment for granted and often don't realise what goes into keeping them and others safe. Employees can sometimes become complacent, allowing for accidents to occur. While accidents are unplanned they can result in serious injury, harm or death. According to the Health and Safety Executive from 2020 to 2021, employers reported more than 51,000 accidents at work in the UK.
Accidents at work are categorised by fatal and non-fatal. Fatal accidents are those that result in death and can take many forms. Non-Fatal accidents result in a person being alive; however may have to take absence due to injury.
What Is A Hazard In The Workplace?
As a business, it's essential to understand where hazards may occur and the best ways to prevent them. Every office, commercial property or industrial unit will have a number of hazards that can or may happen. Its imperative organisations look into ways they can prevent hazards from taking place as they often cause harm or in some cases can have adverse health effects on a person.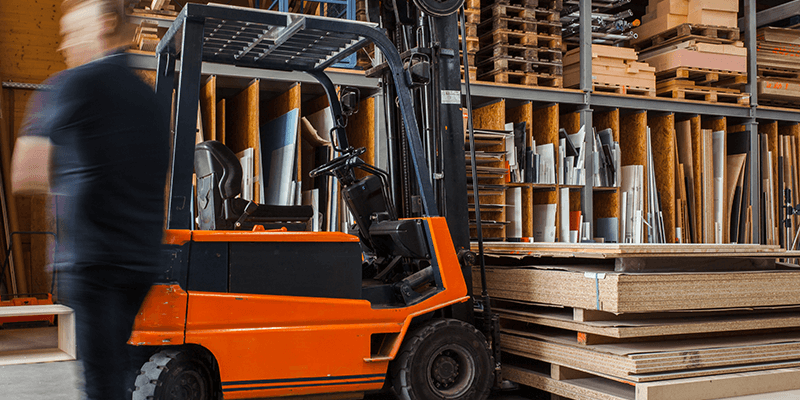 What Are The Most Common Workplace Hazards?
Slips, Trips and Falls
Falling over will account for a large portion of hazards in the workplace; the majority of these accidents can be avoided. It was reported that 33% of accidents at work are from slips, trips and falls.
Whether an employee has tripped on debris, fallen over wires/boxes, or slipped on a wet floor, these accidents can lead to injury resulting in broken bones and head injuries in more serious cases.
Manual Work Accidents
These accidents often occur while someone is lifting, carrying or handling. Much of this type of work can lead to strain on the body, leaving people with back, neck or shoulder pains.
Broken limbs and muscle injuries are far more common in lines of work where someone is pulling, lifting or carrying out heavy-duty labour.
Burns
Burns can happen in any workplace, from the kettle to the chemicals used. Many of these accidents can be prevented by having warning signs situated around these areas or specialist equipment such as gloves, goggles and overalls.
Falls From Heights
Falls from heights equated to 25% of fatal injuries in the UK and often occur on construction sites. Where a fall from height occurred it was often due to safe access issues, and insufficient safety measures.
Hit By Moving Objects
Injuries and fatalities resulting in a collision at work are common. 20% of workplace fatalities are the result of moving vehicles. To prevent this from occurring, businesses should have pedestrian-only access routes, announcements or specialist noises for reversing vehicles and ensure employees have safe areas to dismount or exit machinery or vehicles.
Acts Of Violence
It may come as a surprise, but 8% of all accidents at work are from acts of violence. This can be between staff or with people outside of your business. Hiring a security company in Milton Keynes can be a preventative measure for this type of injury or accident.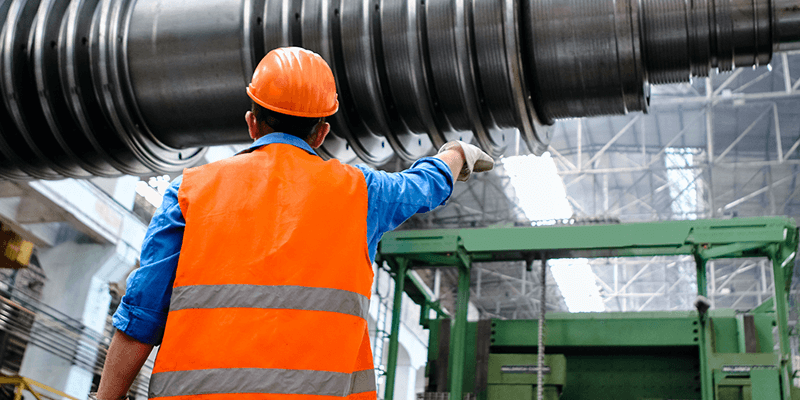 How Can You Prevent Workplace Hazards?
All organisations should carry out a range of risk assessments to truly understand where there may be potential hazards. By carrying out regular risk assessments, you can put the appropriate steps and training in place to prevent hazards.
A risk assessment allows you to establish the following:
Who may be harmed and how they would be harmed
What your business is doing to control the risk
Is there any further actions your business needs to take to mitigate this risk
When and who will carry out preventative measures
If you are yet to carry out a risk assessment of your businesses, you can find all relevant information on the gov.co.uk website.
To further your understanding of risks at work and how you can prevent them from occurring, you may also want to look into various health and safety accreditations. By doing so, you can increase your understanding of how to keep your employees and others safe throughout their time at work.
Don't Take Shortcuts
A risk assessment should not be conducted once a year, you should be maintaining and inspecting areas of your business on a regular basis.
If you don't have time to conduct these assessments on your own, look at hiring an external agency. They will be able to provide you with relevant information on how you can improve and what measures you need to put in place to keep your staff safe.
Keep An Orderly Work Environment
The best way to keep your staff safe is to start with a clean and hygienic environment. Some organisations implement a clean desk policy, meaning all staff have to keep their workspace clean throughout the day. This can also be applied in warehouses, sorting houses and industrial units, at the end of each shift employees can be asked to ensure their workspace is in order before they leave for the day.
Regular And Up To Date Training
No worker should be allowed to work on-site regardless of role without the required training. It is your responsibility to stay on top of your employee's training, as this can result in being non-compliant with health and safety regulations within the workplace.
Regular training helps refresh colleagues minds, something they may have forgotten could be the potential cause of a hazard at work.
Safety Equipment
All employees should be given the relevant safety equipment to carry out their jobs. Whether this is PPE, safety clothing or equipment, they should always have these on hand and understand why they need them to carry out their roles.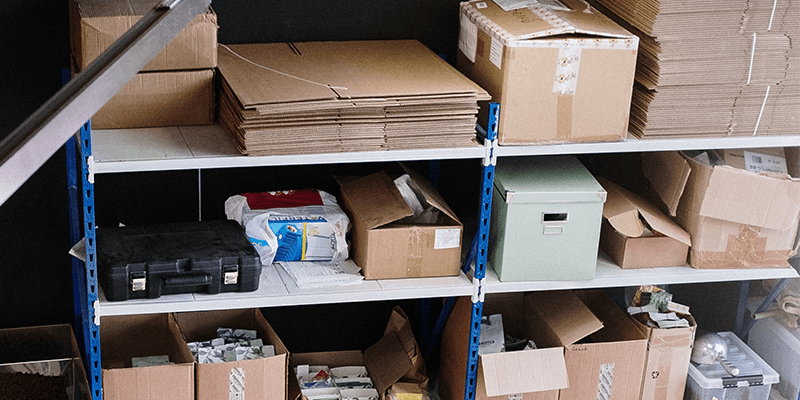 How Cleaning Can Prevent Accidents At Work
Effective cleaning schedules can actively minimise the risk of accidents in the workplace. Cleaning can often be pushed under the rug when it comes to looking at preventative measures for accidents at work. However, having regular cleaning can often make a huge difference in your employee's safety.
Using the right types of cleaning equipment and agents can reduce the risk of falls and slips. With a daily cleaning team, you can ensure your flooring is safe for all employees and visitors. Having the right equipment is also important in this instance; cleaning teams will have relevant signage to situate near spillages, making others aware of a potential hazard.
Regular emptying of bins and removal of recyclables helps reduce the risk of workplace fires. Boxes and other items can often be left to build up in unused areas; however, this is riskier than some think. A vast majority of workplace fires are caused by cardboard build up in unused rooms that catch fire from wires or electrical items.
Dust can be detrimental to your business; a large build-up of dust is a fire waiting to happen. Dust can ignite quickly and spread extremely fast; because dust isn't always easy to see it can often go a miss when it comes to assessing risk. Having regular office cleaning in Milton Keynes means all areas are left dust-free, not only preventing fires but also allowing your staff to have a hygienic and fresh workspace.
Reporting Accidents
Despite preventative measures being put in place, accidents at work still happen. You should always report any accident that occurs within the workplace. Doing so makes it easier to assess if it may occur again in the future and if so what can be done to prevent it.
If you are unsure of what and where to report workplace incidents, take a look at the Health and Safety Executive website for further guidance and support.
When an accident has occurred at work it is also worth informing your cleaning team, as commercial cleaning in Northampton we have been able to minimise the risk of slips and falls daily.