Sick building syndrome is the common name for symptoms you may experience while in a particular building; it can often happen anywhere but is most common in offices. Sick building syndrome can worsen the longer you are in a specific space and can usually get better after you leave.
What Are The Symptoms Of Sick Building Syndrome
Most symptoms are common and can coincide with other health issues, so they may not always be obvious. Possible symptoms you may experience include:
Headaches
Blocked or runny nose
Dry or itchy skin
Dryness of the eyes and throat
Cough or wheezy chest
Skin irritation or rashes
Fatigue and difficulty concentrating
Fever and irritability
Dizziness
Nausea
Body aches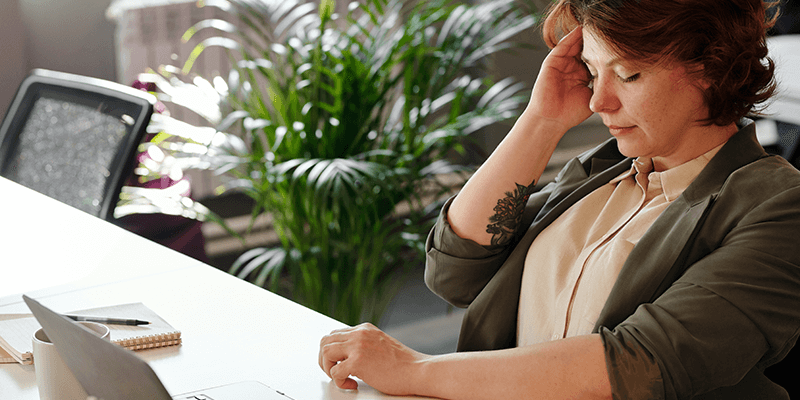 How Does Sick Building Syndrome Affect Your Business
With sick building syndrome making its way through your office, you may see a significant change in how your employees work. As a serious health and safety issue, you may find more staff are taking sick days, leaving others overworked and more susceptible to experiencing multiple symptoms. Those with sick building syndrome are often not working to their full potential with decreased productivity; meaning teams fall behind on projects.
What Causes Sick Building Syndrome?
There has been plenty of research into sick building syndrome and why organisations may be experiencing it. It is mainly down to poor indoor air quality and the cleanliness of surfaces and shared spaces.
Poor Ventilation
If you regularly have the heating system or air conditioning on within the office, you may find that it could be blowing unfiltered air into the office. It's vital that both your heating and cooling systems are maintained well to ensure the air quality is sufficient within the office. You can also open windows regularly to help improve the ventilation and quality of air. The optimal temperature for an office should be 18C; if this is changed multiple times within the day, it can cause several symptoms from nausea to running noses. We also recommend staff go outside during breaks to ensure they get enough fresh air throughout the day and where possible open windows.
Dust, Dirt & Debris
With more people in the office, dust and debris can make people feel worse for wear if it's not regularly cleaned. The build-up of dust in the air can often make it hard for people to breathe and can cause dizziness and sickness. Regular office cleaning in Bedford can ensure your building is well maintained and kept to the highest cleaning standards. With regular cleaning, you are more likely to see a change in the productivity of your teams and their efficiency.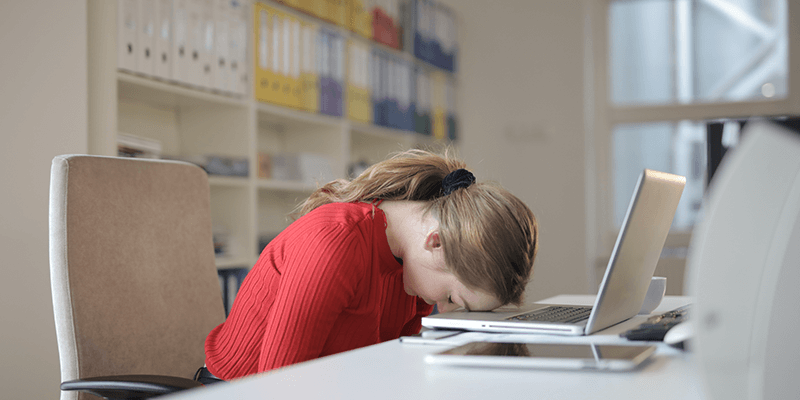 Chemical Contaminants
There is a range of different products used indoors that can become a source of harmful air pollution in the office. There are many chemicals in offices that are in everyday items, that you may not consider being the cause of sick building syndrome. For example, carpet adhesives and paints can emit volatile organic compounds into the air. If your office is located within a warehouse or industrial unit, you may be susceptible to exhaust fumes and carbon monoxide making their way into your office.
Biological Toxins
Bacteria, mould, pollen and other viruses are all biological toxins that can wreak havoc in the workplace. Stagnant water and open bins can accumulate a number of biological contaminants that can get stuck on desk space, in air ducts, within carpets and on touchpoints. If you notice employees within one specific area of your office are all suffering from the same symptoms, it could be down to biological contaminants. Regular commercial cleaning in Milton Keynes can help minimise the risk of spreading these biological toxins and ensure your office space is cleanly at all times.
Lighting
Lighting can also be a major cause of sick building syndrome. You must have the right lighting in place to ensure your employees are productive and feel comfortable while working. In offices where possible, all lighting should be able to be controlled individually. Offices should look to utilise natural light as much as possible. Any fluorescent lighting should be appropriate for the work being conducted, specifically if someone is sitting in front of a computer for long periods. More detailed information on lighting at work can be found on Health and Safety Executive.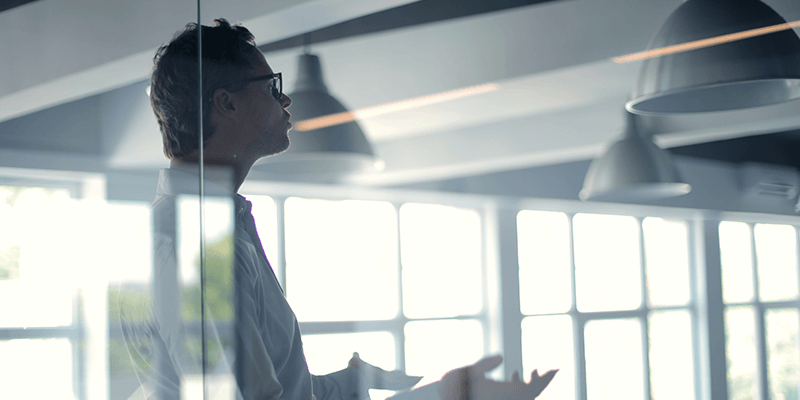 How To Prevent Sick Building Syndrome?
One of the quickest ways to get control of your sick building syndrome is to hire cleaning services in Leicester. If you suspect that areas of your business could be dirty, at risk of spreading germs and in need of good quality cleaning, a specialist service provider is the best way to go. Many have the expertise and knowledge to provide you with tailored solutions, that help you clean effectively while ensuring your employees are safe and healthy. If you are not regularly cleaning your office, you may also need to ask your cleaning company to update their cleaning schedule to ensure all areas can be cleaned to the highest standards.
If you have a mouldy patch in your ceiling or wall, it may also be time to call in a professional plumber; you may have a slow leak that is causing the mould to grow. Mould can also be hard to eliminate; we recommend looking into contracting a mould specialist to help remove what has already grown and help prevent it from happening again in the future.
Cleaning products can also be what is causing staff to have headaches or dizziness. If your cleaning company is using the wrong products, this can be detrimental to the health of your employees. Finding safer products should be a priority of your cleaning provider. At Tatry Group, we use a range of eco-friendly products that are non-harmful and are made of natural ingredients.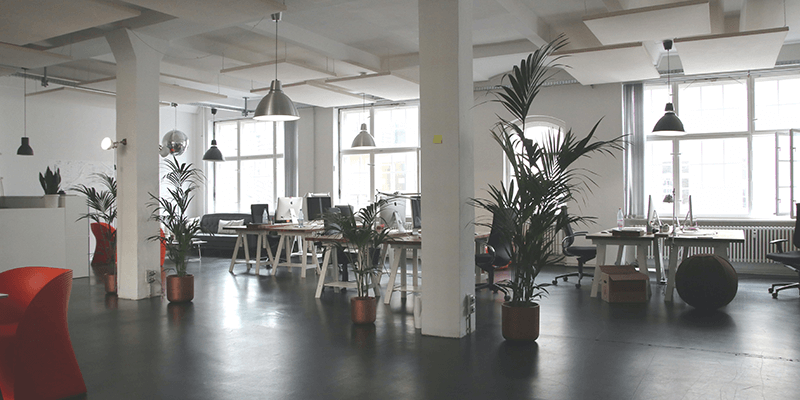 Introduce plants into your office space; NASA established that houseplants could absorb air pollutants and harmful toxins. Plants act as a natural cleaning system for your office space and help to create purer air. While plants don't have the same power as an air purifier, they are cost-effective solutions and host a number of other benefits to being in your office. It has been proven that office plants can help increase employee productivity and mood, enhance memory and reduce stress and fatigue. Easy to care for plants are best for office spaces as they don't require too much attention; these include Spider Plants, Dracaenas, Golden Pothos, Chrysanthemums and Bamboo Palms.
If you are worried about Sick Building Syndrome in your office space and would like help on how to protect and prevent it, get in touch with a member of our team on 0800 411 8671 or email us via: info@tatry-group.com.