At Tatry Group, we constantly search for ways to enhance and deliver exceptional service. When an opportunity to improve how we deliver our cleaning and security arises, we look to grow and refine wherever possible.
To make sure our teams are delivering the services we commit to, our management teams perform audits on a monthly basis. This allows us to evaluate each of our client's sites and identify any areas that may require improvement or more training. In order to make sure that our clients are satisfied with the work our teams are doing, our Area Managers regularly visit and conduct client review meetings.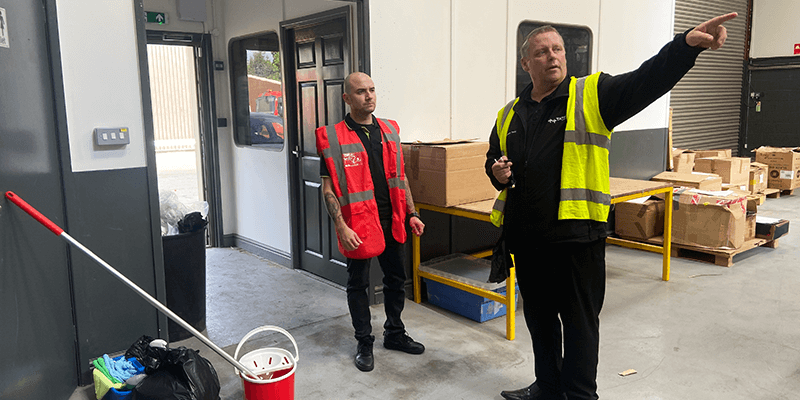 Implementing New Systems To Elevate Our Service
We take pride in providing our clients with a seamless cleaning and security service. Over the past few months, our teams have been developing a new ticketing system allowing clients to raise questions and queries.

The new process has been in the testing phase over recent weeks to ensure we can remain responsive. By facilitating the management of customer assistance requests in a centralised area, our operations teams can prioritise these requests by urgency.
Having a support ticket system in place gives our teams better visibility into any problems and enables us to act proactively. Following the ticket resolution, clients receive a survey to ascertain whether they are pleased with our response.
As a well-rounded service provider, we want to assure our clients that we are on top of their needs. Implementing our new support ticketing system is set to improve efficiency and provide clients with the perfect experience.
Get In Touch
If you would like to know more about the services we have to offer, get in touch with a member of our team on 0800 411 86 71 or email us at info@tatry-group.com.