Tell us about your role within Tatry Group?
My role at Tatry Group is a bit hard to describe as its touches many aspects of the business. It supports operations, finance, recruitment, staffing, payroll, and office management.
What is a typical day like for you working at Tatry Group?.
No two days are ever the same in my role since it is so varied. I often begin each day by reviewing all of my emails and the shifts that have occurred during the previous 24 hours. I will then organise and filter through all financial tasks, deal with urgent staff requests, and ensure that our front-line employees have ample cleaning supplies. I keep in touch with all of my suppliers to guarantee prompt deliveries and conduct interviews for open positions within the company.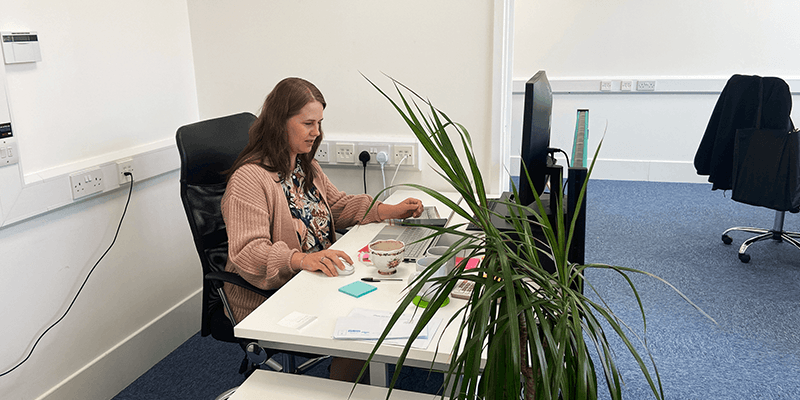 What motivates you to come to work each day?
Coming to work every day to improve how things are done or what we do for our teams makes me happy and motivates me to make Tatry Group a great place to work.
What do you think makes Tatry Group different?

Before founding Tatry Group, Jonathan and I had worked in the sector for a while and had many negative experiences, including being paid minimum pay. However, those negative experiences have helped us make Tatry Group a fantastic place to work and shaped how we work with our frontline teams.

We have also put a lot of effort into ensuring that our employees are fairly paid, and we are now living wage employers. Since not many cleaning and security companies pay the National Living Wage, this is a significant accomplishment for our business and our sector.
How many cups of coffee do you drink a day?

That is a funny question, as I've only recently started drinking coffee. At the moment, I only drink 1 cup a day!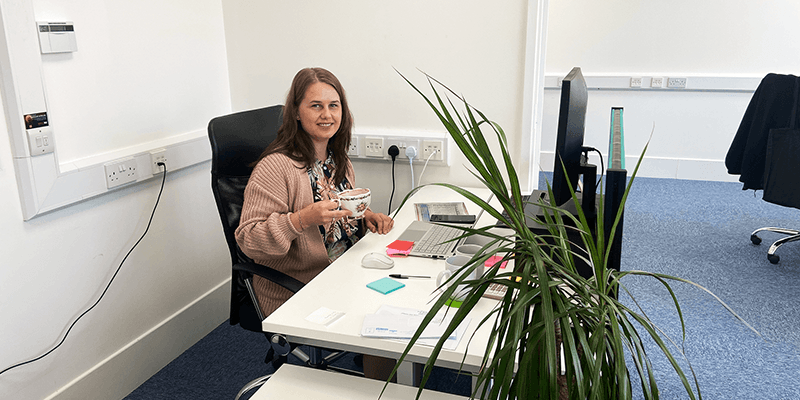 What has been your most significant success to date?


I am very proud that we have become a Living Wage Employer; this means 100% of our staff are now paid the national living wage.
What advice would you give yourself ten years ago?
I arrived in England exactly ten years ago with very broken English and worked hard, working more than one job while being paid minimum wage.

As a foreigner who didn't speak great English, I was very scared and shy and often let other people decide how my life would look.

I then started to improve how my life would be, I often refer back to a quote I once came across: "We are not given a good life or a bad life. We are given a life. It's up to us to make it good or bad."
What is a fun fact about you people don't know?


I'm not sure this is a fun fact, but I continued working during Covid completing deep cleans for our clients while I was eight months pregnant with my son. Looking back, I don't know how I did this.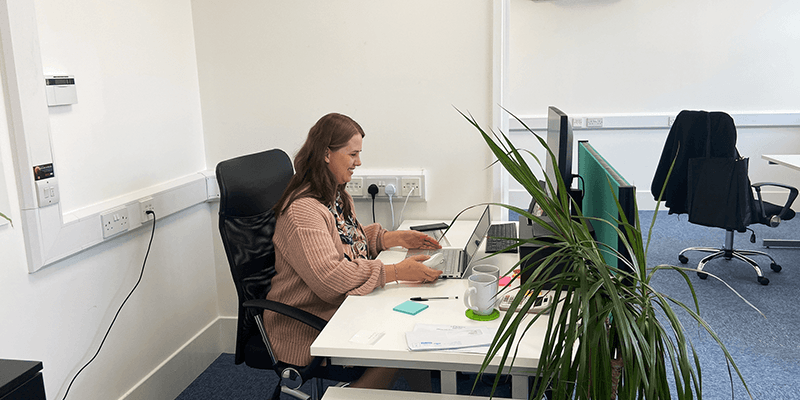 If you could share one bit of wisdom/quote, what would it be?
Take responsibility for your own life. And don't blame people for your own mistakes and decisions.