One of the areas in your office building with the most traffic is the kitchen; as a result, you must provide a spotless and hygienic environment for your staff. Whether you have an in-house office cleaner or contract it out to a commercial cleaning company, you will still need a checklist to ensure your kitchen or canteen is cleaned to the highest standard.
A messy and dirty kitchen can quickly become unhygienic spreading germs and bacteria across the office. With multiple touch points and employees walking away from the kitchen with utensils and mugs, the kitchen is a breeding ground for illness and germs.
Sticking to a regimented cleaning routine ensures the health and safety of your staff are maintained and guarantees a well-presented kitchen and canteen. To help you stay accountable for your cleaning schedule, we have devised a checklist which you or your cleaning teams can follow.
Office Kitchen Cleaning Checklist: What You Need To Know
Before starting your checklist, there are a few things we would like to cover to ensure your internal teams are aware of the standard of cleaning within a canteen or office kitchen. Signs should be visible for all staff, reminding them that all utensils should be cleaned or placed in the dishwasher after use and not left out on the side to build bacteria.
All spillages should be wiped immediately, and hands must be washed thoroughly. With the current climate of health and safety in the workplace, its imperative employees understand the importance of cleanliness and reducing the spread of germs.
You may also want to consider a kitchen policy; this will outline the rules of using the communal kitchen and how you would like your staff to leave it. It may seem a little difficult to move employees away from bad habits; however, it's a great way of ensuring your kitchen space is left cleanly and in good shape at all times.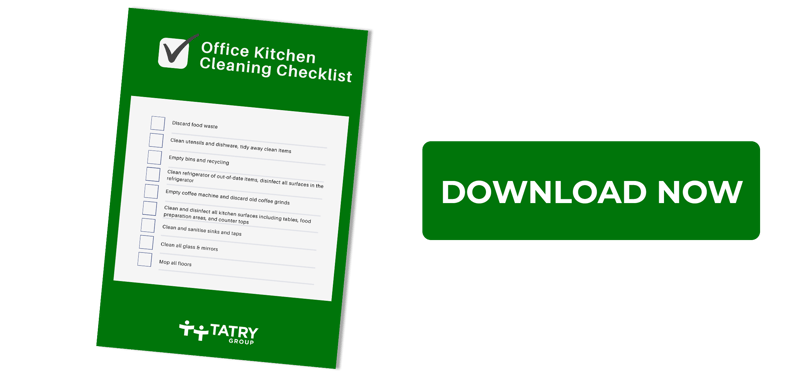 Refrigerator
How many times have you opened the office fridge to be greeted by an awful smell of gone-off food or a Tupperware growing excessive mould? To ensure your communal fridge is clean and empty, we recommend:
Remove all out-of-date items from the fridge
Clean all debris from shelves and door storage
Disinfect and wipe all areas inside the fridge
Disinfect all handles and touchpoints of the fridge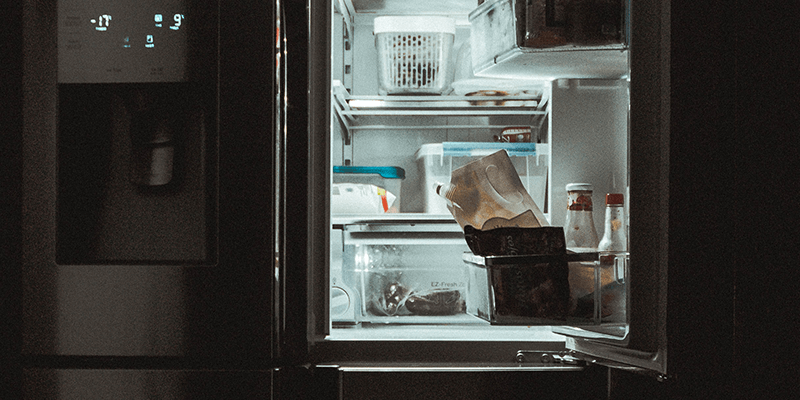 Coffee Machines and Kettles
Who doesn't love a tea and coffee break? As a country, we consume more than 95 million cups of coffee a day, so you can only imagine how much bacteria could be building up on these machines. It has been noted that kettles are one of the dirtiest places in an office space, with more bacteria than a communal toilet seat.
Coffee machines and kettles should be disinfected at the end of each day, and once per month descaled to reduce build-up. All leftover water, coffee beans and spillages should also be cleaned to reduce the risk of germ contamination.
Sink Area
If you are looking to keep your office kitchen clean at all times, then your office sink needs to be attended to regularly throughout the day. As one of the moistest areas in the kitchen, unsurprisingly, it can harbour bacteria, even more so when employees leave plates, cutlery and cups unwashed. It may come as a surprise but the office kitchen sink is the most consistently contaminated with bacteria.
Even with an office cleaning company in Milton Keynes, you should still be attentive to your sink, as it can be risky leaving it until the end of the day, especially during the warmer months. Cleaning materials will also need to be regularly replaced; sponges and clothes left for weeks can be detrimental to bacteria and spread germs.
Encourage team members to wash as they go
Ensure you have enough cleaning supplies for team members to use
Have a waste bin close by
If possible, assign team members or teams days to maintain the kitchen area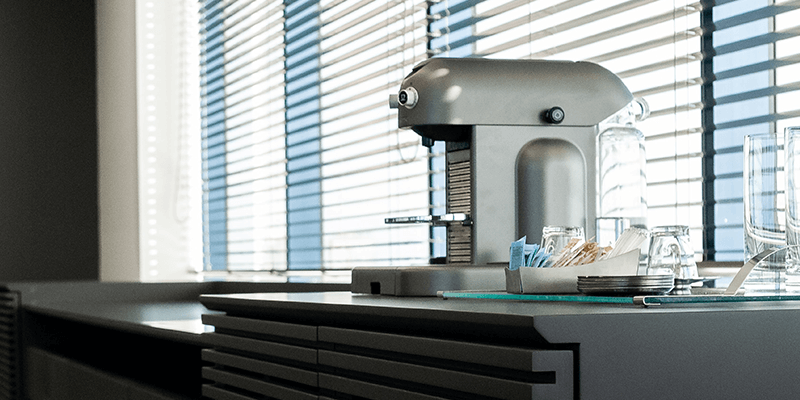 Bins
If possible, you should look to install two bins, recycling and general waste; this will also help the bins overflowing. As a business that looks to be more sustainable, we also recommend recycling in office spaces, as a vast amount of waste is recyclable. Larger organisations should look to empty their bins at the end of every day; this will eradicate any odours or unwanted pests coming into your office.
Surfaces
All surfaces should be left clean and hygienic at all times. When using any countertop or table, team members should swiftly clean their mess after use. At the end of each day, your cleaning team should then thoroughly clean and disinfect all countertops, tables and surfaces.
Floors
While floors can often look clean, they hold on to a lot of dirt and debris from day-to-day use. With your office kitchen being a high footfall traffic area, dirt can accumulate. Spillages are also likely within kitchen areas and should be dealt with immediately, as they can cause a slip, trip or fall, which are the most common accidents to happen in a workplace. Most flooring in office spaces is made from lino, hardwood or vinyl flooring, which is easy to mop daily.
To be completed daily:
All flooring should be hoovered
Hard flooring should be mopped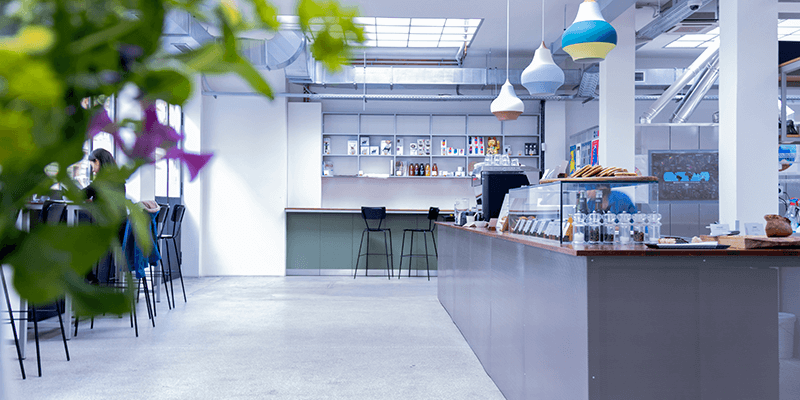 Do I Need A Cleaning Company?
If you have a large office space or struggling to maintain the cleaning standard of your office kitchen, we highly recommend looking for a dedicated office cleaning service in Bedford. By hiring a professional cleaning company, you can guarantee your office is left spotless at the end of every day, ready for your employees.
Many organisations that have regular visitors forget that the office kitchen can be a representation of your brand. Therefore it is vital to make a good impression on guests and visitors that your office space is immaculately tidy and clean at all times.
During the downtime of your business, you may also want to consider deep cleans. Deep cleaning services can ensure your working environment is thoroughly sanitised, cleaning operatives can carry out these services during the weekends to ensure no spread of germs and bacteria.
Tatry Group provides professional office cleaning in Milton Keynes and surrounding areas. If you would like to discuss your office cleaning needs, make sure to get in touch with a member of our team via 0800 411 86 71 or info@tatry-group.com. Alternatively, fill out the get a quote form and we can provide you with a detailed proposal.
Office Cleaning Checklist
We hope our kitchen cleaning checklist has been helpful for you, if you would like a more detailed cleaning schedule, we have a complimentary office cleaning checklist ready to download.