Tatry Group has been working within the retail industry for a number of years, allowing us to grow and develop strategic security plans that reduce threats and crime. We understand the importance of keeping your customers, staff and assets safe.
Our teams provide security services in Milton Keynes, Buckinghamshire, Bedfordshire, Hertfordshire and Northamptonshire for all types of organisations. No matter the size of your establishment, our teams can assist in supporting you with your security needs.
What are the core duties of a security guard and how do they prevent security risks in retail?
Security professionals carry out a range of diverse duties to ensure the safety and protection of people, assets and property. The typical duties undertaken include:
Security Risk management
Surveillance of the premises
Patrols and monitoring
Altering and liaising with police in emergencies
Crowd control
Protecting access to your property and equipment
Upholding safety requirements
The sole role of a security officer in your retail space is to prevent shoplifting, anti-social behaviour and manage risk. However, the role is constantly adapting to the way people shop, so security officers must stay on top of trends and industry changes.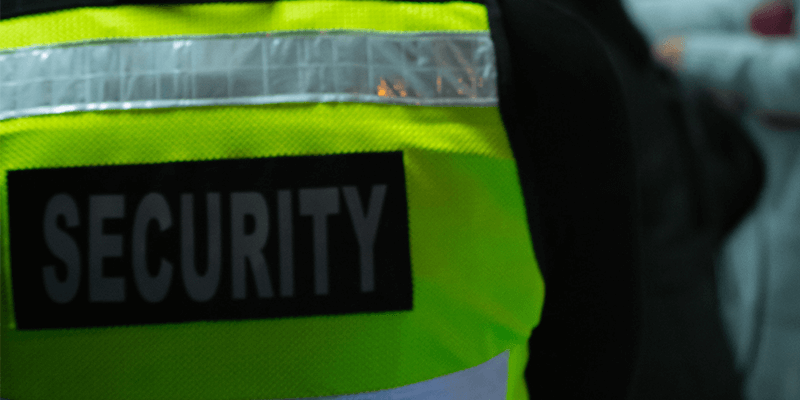 What are the main benefits of having a security guard in your store?
Having a consistent uniformed presence is critical to any retail environment. It naturally acts as a deterrent and sends a firm message to those who may be actively looking to commit theft. Thieves will often think twice before acting. Security guards are trained to look out for suspicious activity, so they often stop a crime before it has even started.
Retail stores can often be a high-risk environment, depending on what you sell, loss prevention is key and having a security guard is essential for your business. It is also a good way of letting your customers know you are willing to look out for their safety.
Depending on the size of your store, you may have a patrol system. Your security guards can carry out patrols at any time in the day, allowing them to keep an eye out for any suspicious activity. Even with CCTV systems, you may find blind spots in your stores. By having regular patrols, security officers can check these spots regularly. In some cases, shoplifters may attend a retail space before taking anything to scope out your store; having a patrol helps manage the risk of potential stock loss.
Security guards can actively respond to crime, meaning your staff don't have to. Depending on the level of training of a security guard, you may find that you can detain a suspect while police attend; alternatively, they may take their personal information and hand it over to the police.
Customer service and brand reputation are other benefits of having security guards at your store. By having a security company in Northampton working with you, it means you have an extra person to assist when it's busy. Customers are often attracted to businesses that hold a good reputation. Having a security guard showcases that your organisation holds its customer's safety in the highest regard.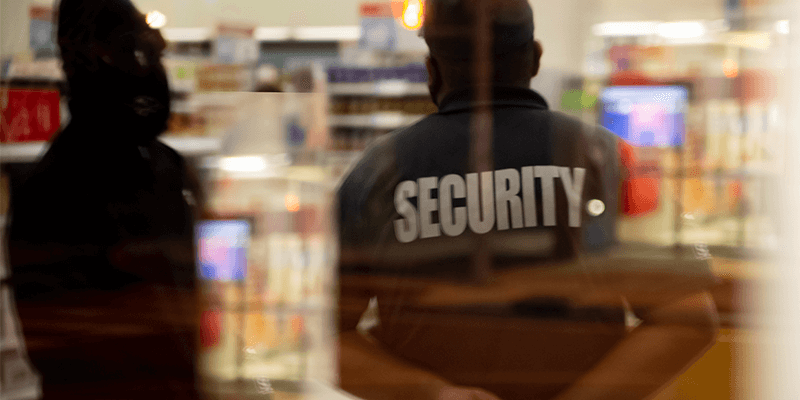 How has the role of a security guard changed over the years?
Over the last couple of years, the retail industry has changed, with the introduction of self-checkouts being one of the most significant and most prominent changes. While self-checkouts are making the shoppers' experience quicker and easier, they can sometimes negatively impact the security team within your store.
Not every shopper scans their items properly; some have scanned smaller or cheaper items to replace more expensive products. Security teams are now spending more time searching shoppers bags and checking receipts instead of manning the entrance to your store. One of the key takeaways from this is that the security guard can often be distracted searching someone when not necessary and cannot keep an eye on suspicious activity.
Like many industries, the security sector has been hit by the effects of COVID19. With social distances and reduced numbers of customers in stores, security teams had been taken away from their regular duties to count customers and ensure customers kept to strict social distance regulations. While it has created a number of challenges for security teams, they have also benefited from these changes. Security companies in Leicester are finding team members communication skills have excelled.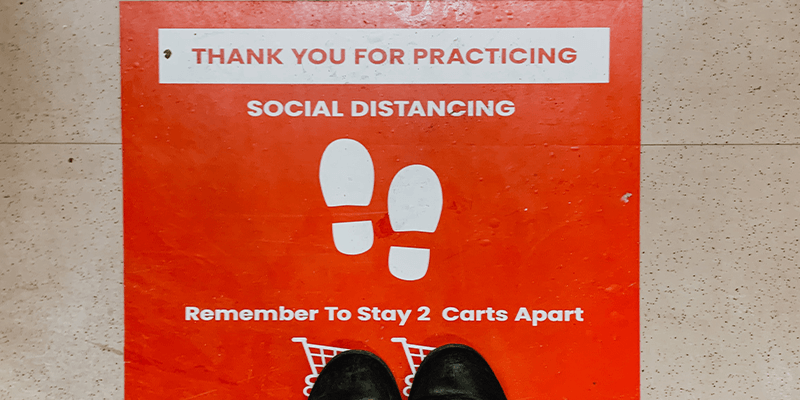 What are the main threats to retail stores?
Shoplifting is one of the most significant issues that retail stores face daily. As stated by Statista in 2020-2021, there had been 228.25 thousand shoplifting offences in both England and Wales. Retail Gazette also mentioned that 52% of those reported incidents go unpunished, leaving a considerable amount of stock lost.
When it comes to shoplifting, some stores are harder hit than others, and it can often be detrimental to smaller organisations. According to the British Retail Consortium, shoplifting in the UK costs around £300 million. Stock and product loss, also known as store shrinkage, doesn't always affect the profit margins; it can also dramatically affect the people who work there. Store managers are often measured on how much loss they have, and the stress can be challenging, especially if they are in a vulnerable area. Birmingham Mail stated that within their local area, Sainsbury, TK Maxx, B&M, Boots and Asda are the hardest hit stores for shoplifting. In 2018, Birmingham had more than 4,589 offences committed concerning shoplifting.
Anti-social behaviour is also a huge threat to stores in the UK. The ACS Crime Report found that 83% of people who work within the convenience sector were more likely to receive verbal abuse. Violence towards staff was often triggered when they chose to enforce the law, such as age restrictions on regulated items.
Another threat that we face within more extensive shopping facilities is terror attacks; while they are not a common threat, it is still something shopping centres have to think about. Gov.uk states that shopping centres fall victim to a likely terrorist attack due to the density of visitors and shoppers. Many security firms are now devising plans to assist if this issue was to ever occur and how they can keep people safe.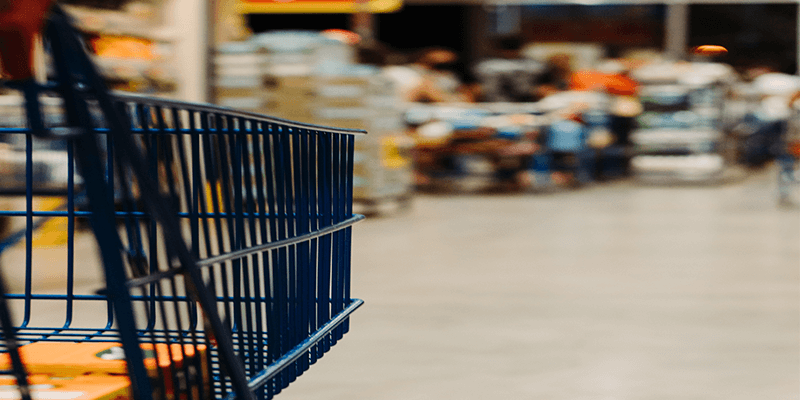 How can Tatry Group Help You?
Our Managing Director Jonathan has been working in the security industry for more than ten years and has developed an exceptional knowledge base. With this in mind, we are able to create bespoke services for all of our clients, working with them to ensure we work within their needs and requirements.
Not every company will receive the same security solutions; we understand your business and go through a thorough security risk assessment to establish which security services you may benefit from.
Our main aim is to enhance the experience of your staff, customers and visitors ensuring they feel safe and have a good encounter while in your premises.
Becoming A Security Guard With Tatry Group?
To start working with Tatry Group, you must hold an SIA Licence; this is a legal requirement and permits you to work within the security industry. To get your SIA Licence, you will need to be over the age of 18, you have the right to work in the UK, and you have a document to prove your identity. There are a number of places you can get your SIA Licence; we recommend looking for a reputable training provider. There is also a £190 fee for your licence, and this will last for three years.