You are undoubtedly regularly distracted at work, whether by other team members, technology or even simple distractions such as a messy desk. They can consume a considerable amount of time and therefore reduce productivity levels.
A study by Poly states that Gen z is less likely to be distracted by the noise in the workplace, unlike baby boomers, who need a quiet space to work in. 99% of employees also admit to being regularly distracted while working in their personal area.
Frequent distractions can lead to unfocused and frustrated team members. With attention diverted, you are less likely to complete work tasks to the best of your ability, and much of your time is spent refocusing on your work.
So how do you tackle workplace distractions? Firstly, you need to establish where you might be struggling and what it is that is taking your focus away from daily tasks.
What Are The Biggest Distractions At Work?
Mobile Phones
Mobile phones are one of the biggest distractions in the workplace and can drastically affect the efficiency of your team members. Frontiers research shows that when teams use mobile phones, it affects their cognitive ability, meaning the person will struggle to regain focus. Regular refocusing can also have a negative impact on the person's psychological wellbeing, leading to anxiety, depression and fatigue.
To combat mobile phone usage during working hours, we suggest requesting team members put it on silent and put it away in a safe place. While this isn't easy for everyone, as some people use their mobiles to work, we recommend having a mobile-free zone for an hour or two, so you can get your head down and tackle those tasks that have been left to the side.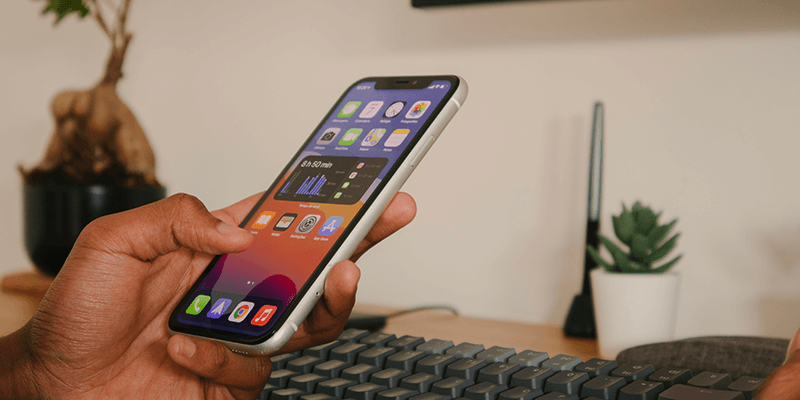 Chatty Coworkers
Communication is the foundation of any team working well together, and meetings, catch-ups and one-to-one are essential to getting the best collaboration. However, you can sometimes find yourself regularly being distracted by a chatty coworker who may not know when you are trying to concentrate.
Online messaging tools are now also very prominent in the workplace, especially for those that are remote or hybrid working. Constant chat notifications can be just as distracting as having your team member sit beside you talking. Turning these notifications off, setting your profile to idle, or away from desk can really help you focus on your task in hand.
Noise
With more offices having open-plan spaces, noise can be a real distraction for many. A study by Steelcase and Ipsos discovered that employees are losing 86 minutes a day to noise distractions.
To combat this distraction, many workplaces are now implementing quiet office hours; this means team members cannot take calls or talk to internal teams unless in a meeting room, allowing people to get on with their workload in a quiet and tranquil space.

Quiet zones are becoming more frequent in large-scale offices, and often whole floors are being reserved for quiet working. It can often be a great place for employees to escape the noise of the general office environment, allowing them to focus on their work.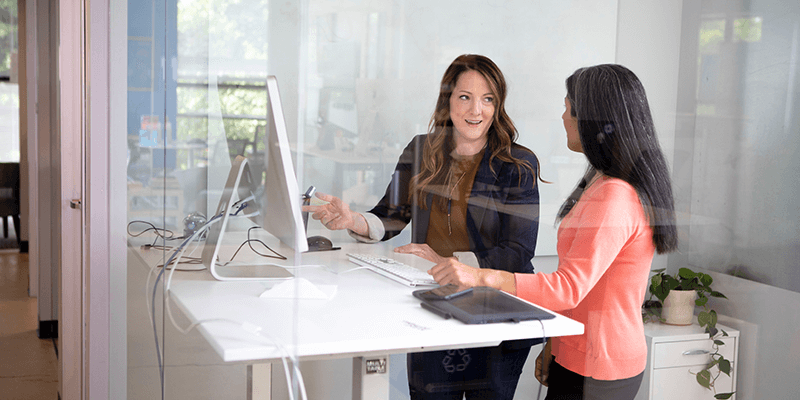 Emails
Clearing your inbox can often take more than 30 minutes, and can be tedious to sift through with many emails being unrelated to actual work, such as advertising or sales. Each day before starting any tasks, we recommend setting aside time to go through your emails. All priority emails should be placed into folders, so you can respond accordingly.
In any role, emails are the foundation of communicating with shareholders and stakeholders. However receiving multiple throughout the day can be very distracting, and can quickly take your attention from the project or task you are working on. According to Gloria Mark, who studies Digital Distractions, it takes 23 minutes and 15 seconds to regain focus on a task. Multiply this time with the number of emails you receive daily, and you're looking at hours lost to refocusing.
There are a number of tools you can now use to create an email blackout throughout your day. We highly recommend having a read of The Muse article on 10 ways to manage your email inbox.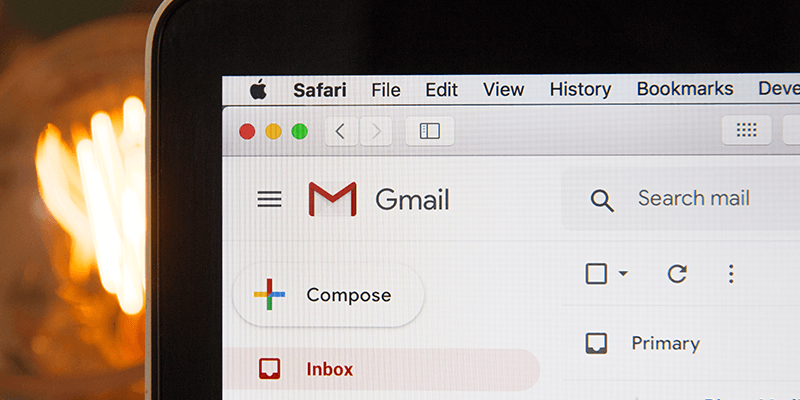 Unnecessary Mess
A clear desk helps create a clear mind, having a cluttered desk space can often be distracting. While many organisations now work digitally, many projects still require papers, brochures or even products all of which is left on desks. Not to mention the rest of your personal belonging you might have, such as keys, water bottle, phone, coffee mug, and the list goes on.
Introducing a clean desk policy can be very beneficial for your teams, ensuring at the end of the working day, their desk space is left spotless.
The productivity of your staff can also suffer from an unclean and unhygienic work environment. It frequently limits your brain's ability to concentrate on your work and can reduce your creativity and efficiency. Some companies frequently see a high number of sick days taken due to sick building syndrome. Having a daily cleaning service is essential now more than ever due to so many firms using a hot desk system.
To ensure your teams are not cleaning the office and doing what they do best, we highly recommend looking at cleaning companies in Milton Keynes. A good quality office cleaning service in Wellingborough can ensure your commercial space is left spotless and hygienic, ready for your teams to get on with their work every day.
Social Media
With social media being so easily accessible, it's no surprise that it's a massive distraction in the workplace. Apps such as Facebook, Instagram, Twitter and LinkedIn can be downloaded on almost any device, allowing for a constant stream of updates. Users can often find themselves on these sites/apps for hours. While this may be something you enjoy in your personal life, it shouldn't be done during working hours unless part of your role.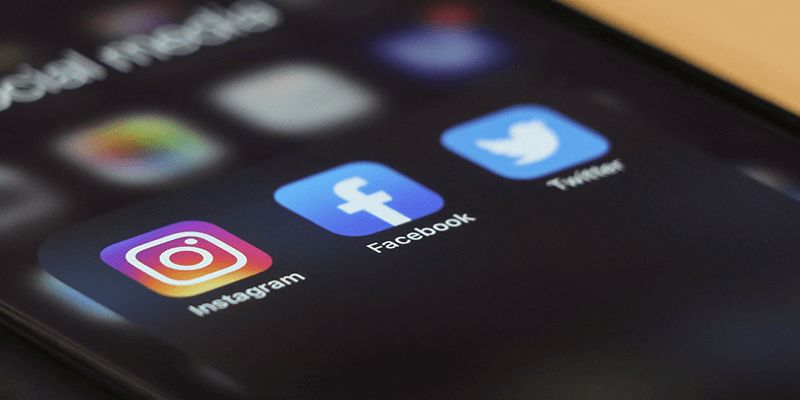 Multitasking
Everyone will have to multitask at work; there is often no way around it, especially if you have more than one project on the go. However, ensuring you have the correct time management in place allows you to dedicate your time to the most critical tasks.
While you may not notice trying to multitask can often slow you down, it takes its mental toll and can be fairly draining. Multitaskers are usually more likely to make mistakes and showcase lower performance in tasks they would otherwise excel in.
Tackling Workplace Distractions
There are a few ways you can reduce the number of distractions employees may be experiencing, some of which we have already discussed.
Many organisations are now creating quiet zones in their offices, allowing employees to have a safe and tranquil workspace. Frovi supplies huddle pods that allow employees to escape the noise and distractions, which are perfect for open-plan office spaces.
Headphones and doors closed can also be a way of reducing distractions in the workplace. If you are finding it hard to concentrate, then putting a concentration playlist on can often focus your attention on the workload. Closing doors inform other team members that now may not be the best time for a quick chat and can help you block out the background noise of a loud office.
A clean and organised workplace is essential for your team's wellbeing and overall productivity. With the right commercial cleaning in Birmingham, internal teams are less likely to be fussing over their desks or kitchen spaces and more likely to crack on with the daily tasks.
Give yourself a break; your brain may occasionally require a break from work in order to refocus and settle into a task. Although you may feel that doing this is ineffective, it can help you focus and work more diligently while the task is still in front of you.
Limit the amount of time you spend on activities; time management is crucial when working in an office. Planning your day and creating a schedule of everything you need to accomplish allows you to allot time for each activity. Along with any meetings, you can also account for any downtime such as lunch breaks.
We also advise looking into the Pomodoro Technique, a brilliant tool that enables you to finish tasks within designated time constraints. The theory suggests that tasks are completed in bite-sized chunks of 25 minutes. If you have a larger task that will take longer, break it down into smaller tasks. By doing so, your actioning work in an effective manner, and you will end up accomplishing more within your day. This also goes for smaller menial tasks, for those tasks that take 5-10 minutes, bundle them together, and see how many more you can close off by the 25 minutes.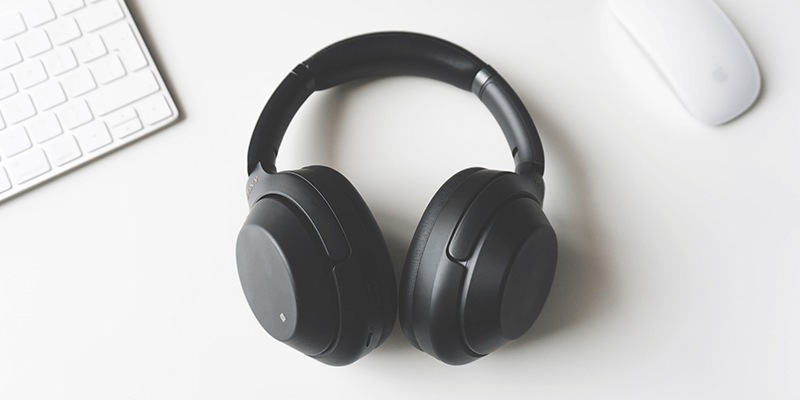 Reducing Workplace Distractions!
Well, the bottom line is you are more likely to see a productivity improvement, and your teams will be more efficient. With fewer distractions, your employees will also be happier and feel more fulfilled at work. Workplace distractions will never fully go away, but helping minimise them can be really beneficial for your business.
Staying focused and staying on task can be tricky, but we hope by pointing out the most common distractions in the workplace, you can work towards reducing them and creating a better environment for your team.