We are pleased to announce the launch of our new website!

We are happy to be launching our new website, which showcases insightful and informative content about our services, business updates and industry news. Our new look has been designed with you in mind, making it easier to find what you are looking for.
We offer Cleaning and Security Services for Office & Corporate, Industrial, Government, Retail and Education. And work with a wide range of clients to help create a welcoming environment for all.

We have several features that have been developed to help you, such as our live chat feature, our commercial buying guide, contact us page and get a quote form where a member of our team can help you.

We will regularly update our website with new blogs and guides to help you understand what we do here at Tatry Group and who we are, whether it's about industry updates, information on services or business changes and insights.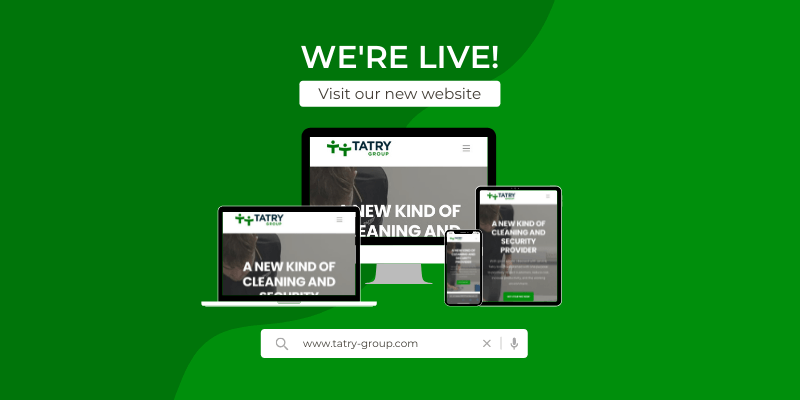 If you would like to get in touch with a team member, check out our contact page.