Clutter can often make an office space feel stressful and chaotic. An office declutter is essential if you want to boost your teams' productivity and efficiency. To enhance the morale of your workplace and ensure your teams are working to the best of their ability, we recommend you follow our guide on how to declutter the office.
Importance Of Decluttering
Having a cluttered space can be linked to causing stress in the workplace; a clear space brings a clear mind. Decluttering can instantly make your office or commercial space feel calmer and happier and allow employees to feel more in control of their work.
Decluttering your office brings a host of benefits, such as increasing focus. A messy workplace can often distract employees from their daily duties. It can waste their time, as they may find themselves trying to tidy their workstations instead of carrying out their regular duties.
It can make you feel more in control and organised; when space is messy, it can promote low self-esteem. Restoring workstations into a clean and neat order gives employees a sense of pride and competency.
You can improve health and well-being throughout your organisation with a well-maintained and organised office. Dust and other germs can quickly spread and increase throughout a cluttered office. With more items in your workspace, it's harder to clean, so you may find employees take more sick days.
Mess can cause conflict in the office; you might find that people don't take responsibility for the mess or clutter they have created. This can often cause hostility among team members, reducing workplace relationships.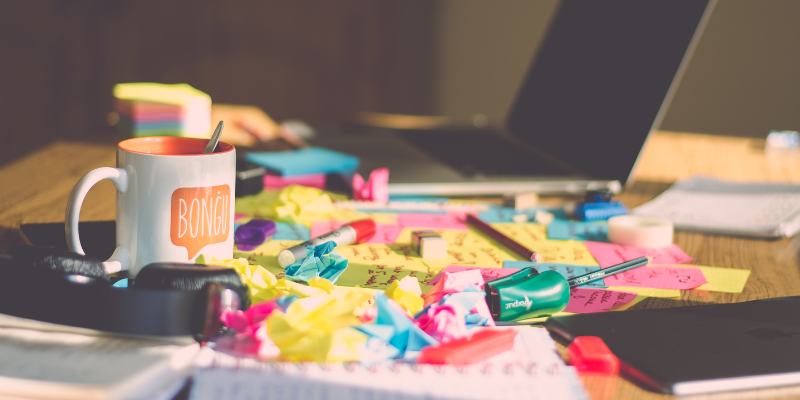 Organise Your Office Based On Practicality
Before you start your decluttering process, we suggest removing all items from your office space and starting with a blank canvas. This allows you to remove all oversized items within your area, including desks, filing cabinets and boxes.
If your teams deal with sensitive data, you will want to think about where and how to store it. Secure cabinets can be situated around the perimeter of your office space, allowing you to utilise as much floor space as possible. We also recommend implementing a clean desk policy; by doing so, you can ensure nothing is left on desks at the end of the day, and in the event your team's hot desk, each team member can return to a tidy and neat desk.
Consider Rearranging Your Office Space
Firstly, we recommend taking the time to consider the layout of your office. Does it work for you and your teams? Could your desks be situated differently to improve communication? A good design can improve internal relations.
When an office has been in a particular arrangement for a long period of time, it can be challenging to change the layout. However, rearranging the office to best suit your organisation's and employees' needs can promote productivity and morale.
You may also consider quiet zones for your new office layout, with more open-plan offices now being predominant in the commercial industry. Creating a quiet zone using dividers allows employees to take time out of their noisier office to focus on their core duties.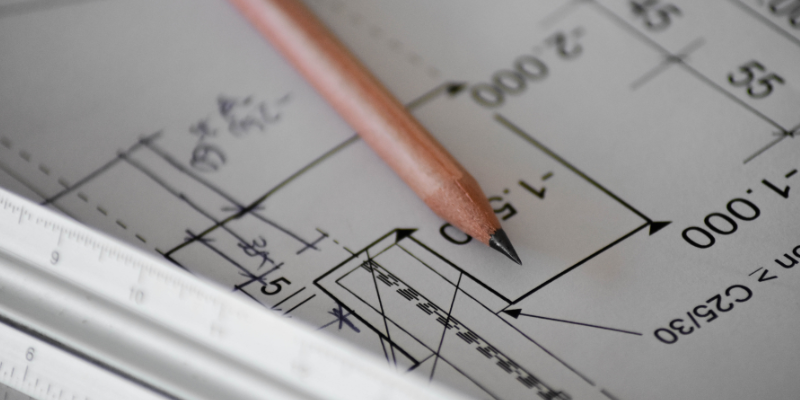 Go Through A Section At A Time
Taking on a deep office declutter can seem a little overwhelming, so we recommend taking a section of your office at a time. By doing so, you can strategically plan your space, how you would like to utilise it and what items you want to keep.
Taking on the messiest part of the office first is the best place to start, as it can often be the one that takes you the longest. When putting belongings back into your office, we recommend labelling where possible so your internal teams understand where things go should they be moved in the future.
Get Rid Of Unused Tech
When working in commercial and office spaces, we often find many organisations clinging to old technology they no longer use. It can often take up a large part of your office space, and once removed, it can allow you to utilise it. If you do have technology such as keyboards, wires and old computers, we highly recommend looking into Recycle Your Electricals; they allow you to donate your old tech, which they then repair and reuse for those less fortunate.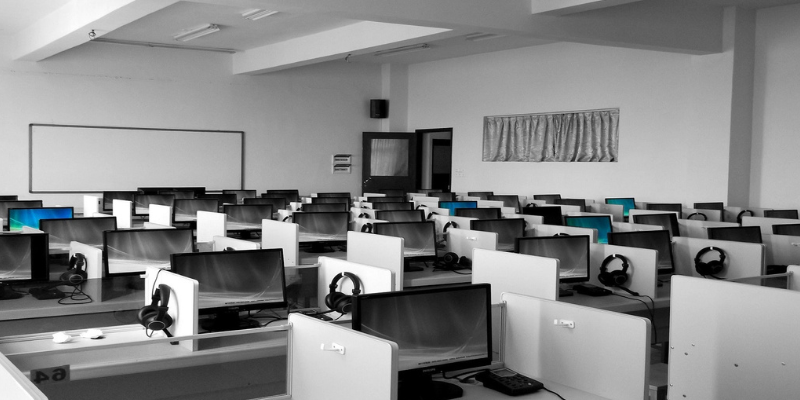 Clean Daily
Tidying and cleaning your office can sometimes be overwhelming, especially when you have your own work duties to achieve. Daily office cleaning services are essential to the day-to-day running of your business and can significantly increase the productivity and efficiency of your workforce.
Once you have decluttered your space, regular cleaning can ensure your working environment is safe from the spread of bacteria, grime and dust. You can instantly reduce the number of sick days taken by your team and reduce the risk of sick-building syndrome.

We highly recommend having a cleaning checklist, which your team can refer to at any point should they need to. Check out our free downloadable office cleaning checklist below.
Learn more about the office and commercial cleaning services we have to offer here at Tatry Group by speaking to a member of our team on 0800 411 86 71.