Hiring the services of an outsourced office cleaning company is a surefire way to ensure your workplace is cleaned to the highest possible standard. A clean office not only looks far more professional, but it will increase staff productivity and safeguard your workplace from health and safety related issues. It will also reduce your workload as you won't have to manage an internal team. Let's explore the benefits of hiring a professional office cleaning service in more detail.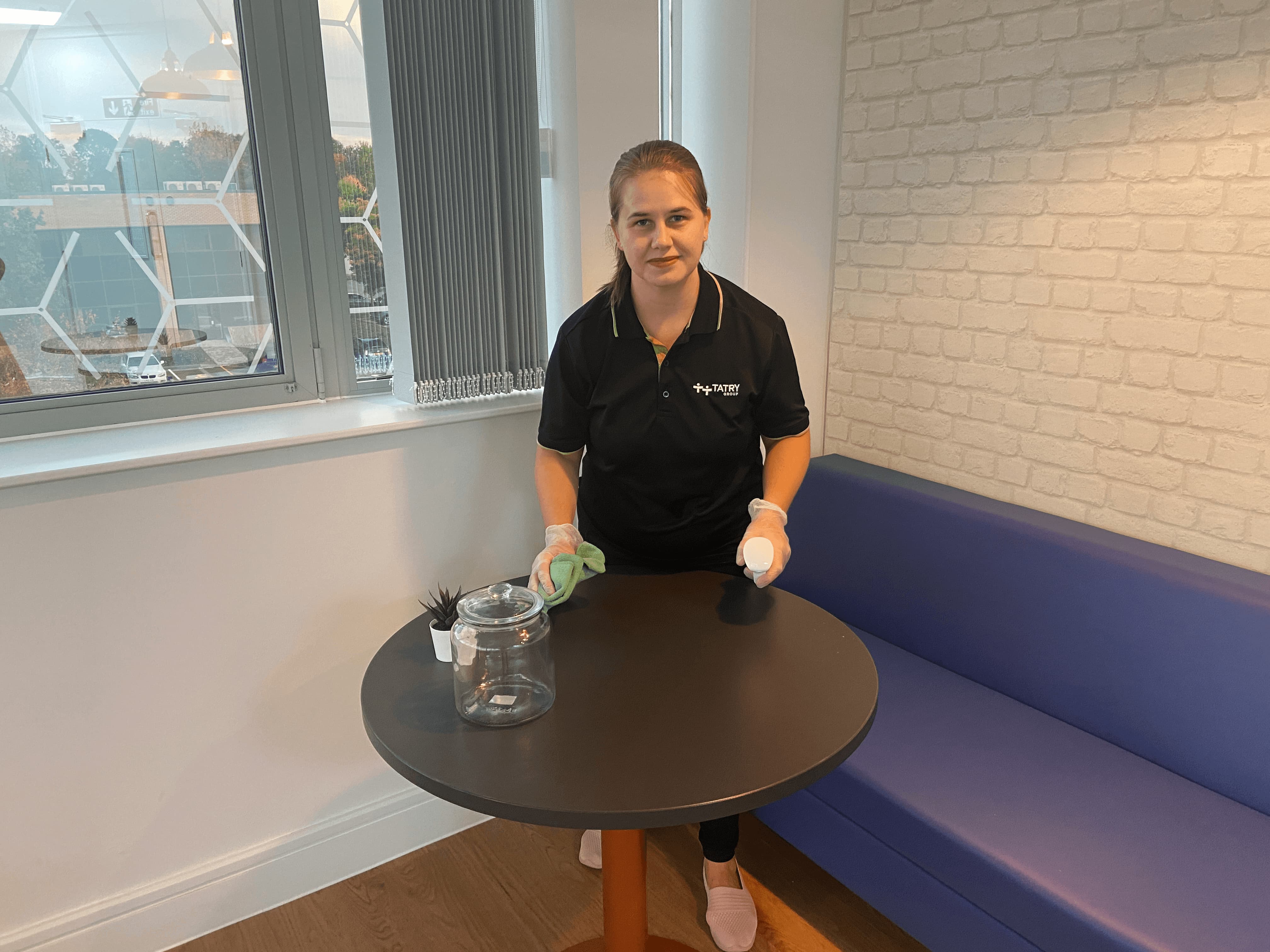 Saves Time and Easier to Manage
Cleaning an office is no small task. It can take hours to do a full clean so it's essential you have a cleaning team who know what they're doing. Saving time is crucial as it reduces the amount of interference to your hardworking staff. A great cleaning team will begin either before or after staff have entered the building, or will clean in a way that reduces intrusion as much as possible.
Even if you were to hire an in-house cleaning team you would still have to manage them and pay them. This takes up more of your time - time that you probably don't have - and creates more work for you to undertake.
Outsourcing your office cleaning services means that cleaners will come in, do their job professionally and to a high standard, then leave. This greatly reduces the stress for you and you can be safe in the knowledge that your workplace is in the hands of skilled professionals.
Increases Staff Morale
It is a fact that people work better in a clean environment. Staff productivity and general morale will undoubtedly be increased if your workplace is clean and tidy. Staff will be less frustrated as they can quickly and easily find what they're looking for. A messy office with lots of clutter is a surefire way of slowing down your everyday operations.
Your staff are also less likely to put the effort into their work if they don't feel like you are putting the effort into cleaning their workplace.
An office cleaning company will ensure that everything is clean and organised at all times. Clean surfaces, neat paperwork and presentable toilets and cooking areas will ensure your staff will come into work feeling fully motivated and ready to work.
Makes Your Business Look More Professional
Everyone wants their workplace to look professional, and a clean office is a quick simple way of achieving this. A clean office gives a great first impression to staff and clients alike. Staff will feel better about coming into work, whilst clients will see you as more professional and therefore more desirable to do business with. An unclean office can also result in a high staff turnover and unsatisfied staff.
None of this is good, but thankfully it's all avoidable. Regular cleaning from an outsourced company will help to ensure your workplace looks presentable and professional at all times.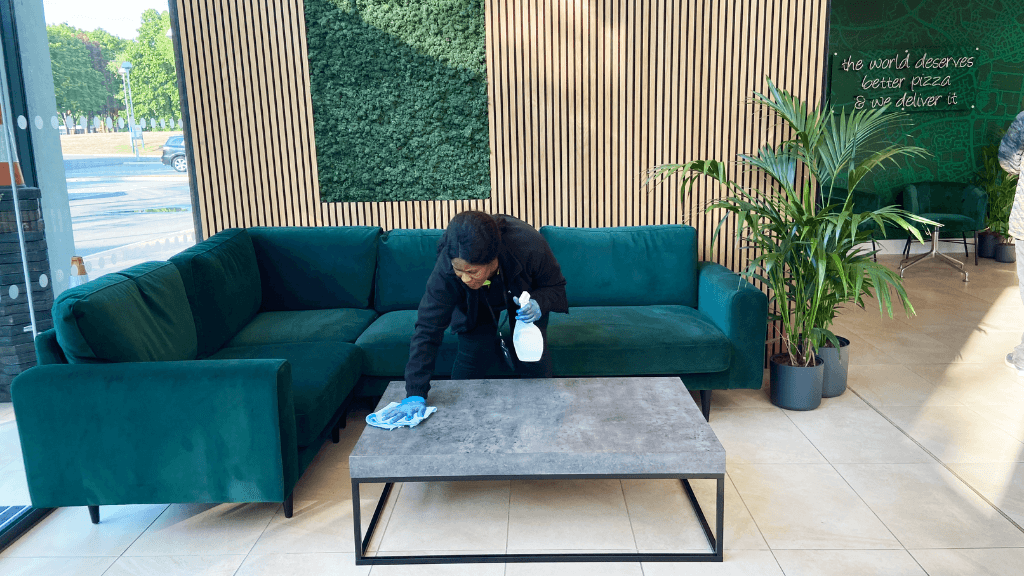 Improves Health and Safety
One of the essential benefits of hiring a professional office cleaning service is for health and safety reasons. Regular cleaning is a big part of ensuring office safety as it helps to reduce the spread of germs and bacteria such as Covid 19. These germs are easily spread around the workplace on things like door handles, shared kitchens and toilets and IT equipment.
Health and safety is absolutely paramount in the workplace and it is the law to ensure that all your workplace is safe to use. As a manager it is your duty to ensure that all of your staff, clients and customers are safe when they are on your premises. If not, illnesses will spread more frequently resulting in unwell staff and unnecessary sick days. In extreme cases you may even face legal action for your poor safety standards.
Outsourcing your office cleaning will ensure that your workplace stays clean and safe at all times. Trained professional cleaners will use the best cleaning methods to reduce the spread of germs.
Choose Tatry Group for Office Cleaning
If you are looking for a professional cleaning company to help you with your commercial cleaning, Tatry Group can help. We provide fully bespoke office cleaning services that are guaranteed to meet the high standards and requirements necessary.
For more information, contact Tatry Group today.