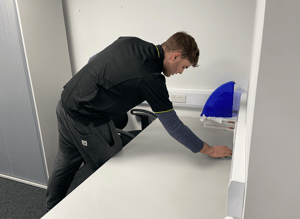 Commercial Cleaning in Corby
The cleanliness of our property is important to how your business is perceived. With a clean and welcome environment, you are more likely to convert sales and make efficient business decisions.
PROFESSIONAL OFFICE CLEANING TEAMS
Tatry Group puts the customer first and understands that having a self-delivered business model makes our clients lives easier. We work with each client on a bespoke level to ensure our service is delivered to the highest standards but is still cost-effective for your budget. All office cleaning in Corby can be provided daily or via our regular service plans.
FIND OUT More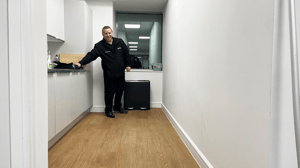 RELIABLE CLEANING SOLUTIONS
Our exceptional contract cleaning services are provided to you by our expert teams. All of our teams receive regular training and support to guarantee a high level of service. As part of your cleaning service, we will clean:
Communal Spaces
Desk and Workstations
Washrooms and Kitchens
Window Cleaning
Carpet Cleaning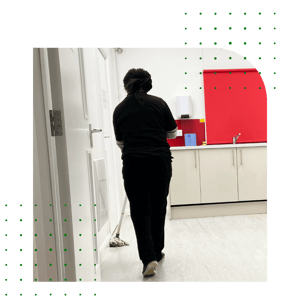 IN NEED OF OFFICE CLEANING IN CORBY?
Get in touch with our team for your bespoke quote.
SPECIALISTS SECURITY SERVICES
We provide all our customers with the most efficient security services in Corby, using new technologies and training. Our operatives work with you to provide a security service that works with your business aims and objectives.
FIND OUT MORE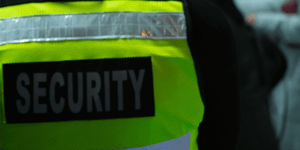 EXPERT SECURITY COMPANY
We understand that no business is the same, which is why we leverage our expertise and knowledge to provide your business with a tailored approach. We will work to protect what is most important to you, and using the most up to date technology, your people and premises will be secured at all times. As a security company in Corby, we take staff hiring seriously, with all security team members having an SIA Licenced, DBS checked and highly trained.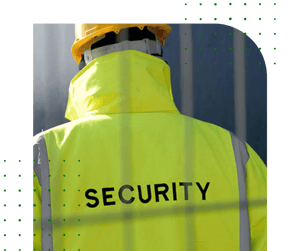 LET'S DISCUSS YOUR NEEDS AND REQUIREMENTS!
By understanding your business we can develop a bespoke quote.
WE SPECIALISE IN
We work closely within several sectors enabling us to provide outstanding service. Our teams have developed the expertise and knowledge to ensure our clients get tailored solutions that best suit their needs and requirements.
INDUSTRIAL SERVICE PROVIDERS
Keeping your warehouse or industrial space clean is of the utmost importance; you can actively reduce hazards in the workplace by having a regular or daily cleaning routine. Our professional industrial cleaning in Corby ensures your space is risk and accident-free. Industrial security in Corby also means your business is protected, and assets are safeguarded at all times of the day.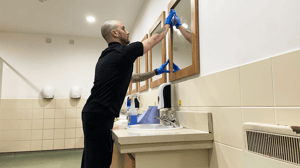 KEEPING YOUR PATIENTS AND STAFF SAFE
Every day, a lot of people walk through medical facilities, which makes it possible for a lot of bacteria and germs to pass through and spread. With healthcare cleaning services in Corby, maintaining your property's cleanliness and hygienic conditions is made simple. Book a meeting with a member of our dedicated team; we can then provide a professional quote with cleaning recommendations.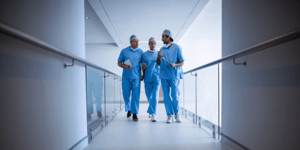 WHY WORK WITH TATRY GROUP
What sets Tatry Group apart from other commercial cleaners is our attention to detail and flexible contracts. We take the time to listen to your specific needs and requirements, working with you to produce a bespoke solution to best suit your budget.
Every contract is awarded a local area manager who will oversee the running of cleaners and security staff.
Every employee we hire for your site will receive regular training and support, ensuring we meet our high standards.
We handpick all of our team members for their exemplary performance, attitude and reliability.
WE HELP ANSWER
YOUR FREQUENTLY ASKED QUESTIONS
DO YOU HAVE CONTRACT TERMS?
We do not hold contract terms; we allow our clients to leave whenever they wish to.
DO YOU OFFER ANY OTHER SERVICES?
We offer a range of services and security and commercial cleaning in Corby. As part of your contract, we can also include consumables, washroom services, carpet and window cleaning, and deep-cleaning services.
HOW DO YOU MEASURE CUSTOMER SATISFACTION?
All of our area managers carry out regular audits of our teams; this allows us to stay on top of all contracts and how we can make changes. Our management team is also in communication with our contracts and asks for regular feedback to ensure we deliver a high-quality service.
"We love our cleaner; she has the best attitude to work and always ensures our property is neat, tidy and super clean. We definitely recommend the services that Tatry Group provide!"