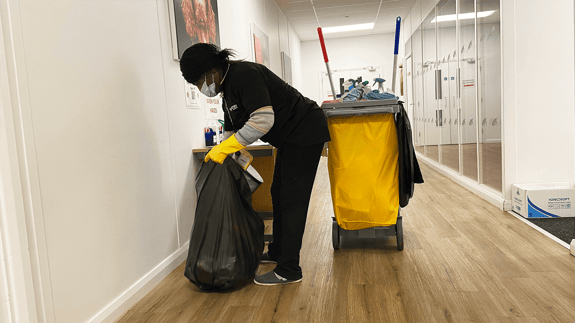 Commercial Cleaning in Milton Keynes
We provide cleaning and security services to organisations in Milton Keynes to create a productive and welcoming environment. Our bespoke services are designed to give you the best value for your company's size and budget.
COST-EFFECTIVE CLEANING SOLUTIONS
Whether you have a sizable multi-floor facility or a small twenty-person office, our office cleaning in Milton Keynes can maintain your facility to the highest standards. We recognise having a clean office environment is one of the most important components of an effective organisation. We provide a no-fuss, cost-effective cleaning solution to work around you and your business's needs.
EXPERT COMMERCIAL CLEANING
All commercial cleaning services in Milton Keynes are carried out by our highly experienced and trained team. Our expert cleaning teamwork in a range of different environments and will carry out the following services.

Office Cleaning

Commercial Cleaning

Surface and Touchpoint Cleaning

Window Cleaning

Office ​Carpet Cleaning
WE ARE HERE TO HELP
Would you like to know more about our commercial cleaning in Milton Keynes?
PROFESSIONAL AND RELIABLE SECURITY COMPANY
As a highly trained security company in Milton Keynes, we know how important it is to create a healthy, productive and welcoming environment. Our SIA Licenced teams can ensure your property, people and assets are protected at all times. Whether you are looking for a security guard for your gatehouse, corporate manned guarding or security services; our teams can provide a tailored quality service to meet your requirements.
REPUTABLE
SECURITY SERVICES
As part of our security services in Milton Keynes, our team will conduct a number of protection measures to guarantee the safety of your teams, visitors and property, including:
Internal & External Patrols

Manned Guarding

Trained Risk Scenarios

Risk Management

Front of House

Threat Reporting

Key Holding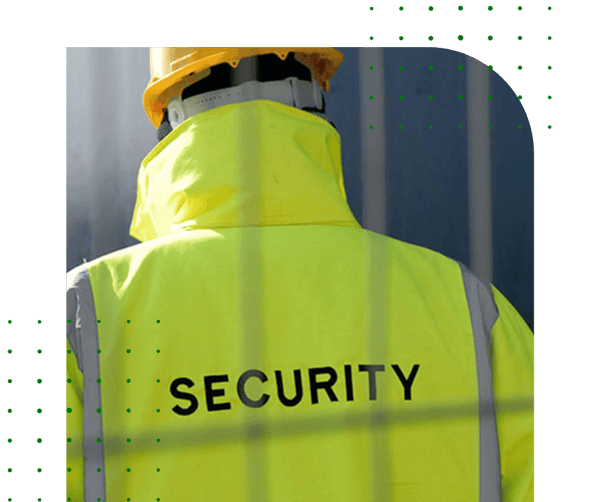 WHY DO I NEED A COMMERCIAL CLEANER?
Cleaning teams are crucial to the efficiency and productivity of your workplace, check out why you may need commercial cleaning services in Milton Keynes.
WE WORK WITH A WIDE RANGE OF COMMERCIAL CLIENTS
With years of experience, our teams have been providing professional services to organisations across the South of England. We work within several industries and have built our knowledge & expertise to deliver bespoke services that help add value to your organisation. Our specialist teams can work with you on a routine or daily cleaning schedule as well as provide first-class security solutions.
EXPERT INDUSTRIAL SERVICES
Our teams have worked within the industrial sector for a number of years, gaining a wealth of knowledge and experience for industrial cleaning in Milton Keynes. By doing so, our teams can ensure your property is secure and safe with our outstanding service and delivery. Our teams also provide a modern approach to industrial security in Milton Keynes and will guarantee your property, assets and people are all kept protected.
SECURE AND SAFE GOVERNMENT BUILDINGS
It is with the utmost importance that your government building is cleaned to a high standard. We can help you create a warm and welcoming environment for your employees and visitors with our government cleaning services in Milton Keynes. Government buildings face a number of challenges, which is why we take government security in Milton Keynes seriously. We provide SIA Licenced staff who are trained and highly skilled security personnel.
CREATING A SAFER SPACE FOR STUDENTS
School cleaning services in Milton Keynes are now highly sought after, which is why we are devoted to providing our education clients with the best possible service. With expert teams and highly trained staff, we can maintain a cleanly, bacteria-free environment. Each facility receives a tailored cleaning service; this enables us to give you a service that best suits your needs.
RETAIL SERVICE SOLUTIONS
Our bespoke retail cleaning in Milton Keynes ensures your space is kept clean to the highest of standards. Large footfall retail spaces can quickly become dirty and unhygienic; with regular cleaning services, we can guarantee your store will be perfectly cleaned ready for your customers the next day. Our flexible and reliable retail security in Milton Keynes means you can have peace of mind knowing your customers and staff are protected against crime and theft.
HOW WE WORK
THE TATRY GROUP WAY
BESPOKE
​​
To get the most out of your business, we tailor all our services to your organisation's requirements.
SUPPORT
We have multiple area managers within every location, so you have all the support you need 24/7.
PEOPLE
We hire great people who are obsessed with service. With ongoing training, our teams are constantly improving.
WE HELP ANSWER
YOUR FREQUENTLY ASKED QUESTIONS
HOW DO I KNOW WHAT WILL BE INCLUDED IN MY QUOTE?
All our office cleaning services in Milton Keynes are tailored to your organisation's needs; by filling out our get a quote form, we can determine what services we believe your business will benefit from. All of your services will then be outlined in your proposal documentation.
DO YOU OFFER DAILY CLEANING?
​
Yes, we do; our daily commercial cleaning in Milton Keynes is designed to ensure your business is sparkling clean every day. With regular touchpoint cleaning, bin emptying and washroom cleaning, your organisation can be maintained to the highest standard.
DO YOUR STAFF WEAR UNIFORM?
Yes, we have two different uniforms for our cleaning and security services in Milton Keynes. Our cleaning staff wear a black polo t-shirt with our logo, black trousers and black shoes. Our security staff wear a grey or black suit, smart shoes and tie.
HOW LONG HAVE YOU BEEN WORKING IN THE INDUSTRY?
We started our security and cleaning company in Milton Keynes in 2017; however, Jonathan has more than ten years working in the industry and has acquired a wealth of knowledge.
WHAT OUR CLIENTS HAVE TO SAY
"Tatry Group has been our office cleaning team for the past six months now, we have been very impressed with the service we have received so far. We can confidently recommend Tarty Group to anyone looking for office cleaning in milton keynes; from the start, the team have been exceptional."