Commercial Cleaning in Milton Keynes
We provide cleaning and security services to organisations in Milton Keynes to create a productive and welcoming environment. Our bespoke services are designed to give you the best value for your company's size and budget.
COST-EFFECTIVE CLEANING SOLUTIONS
Whether you have a sizable multi-floor facility or a small twenty-person office, our office & corporate cleaning in Milton Keynes can maintain your facility to the highest standards. We recognise having a clean office environment is one of the most important components of an effective organisation. We provide a no-fuss, cost-effective cleaning solution to work around you and your business's needs.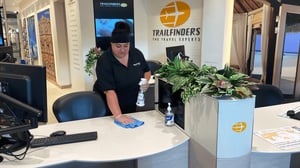 OFFICE CLEANING MILTON KEYNES
Enhance your business environment with dedicated commercial office cleaning services. Entrust Tatry Group to uphold top-notch standards and dependability, creating a welcoming space for your team and guests. Our team is committed to delivering excellence and crafting customised plans that align with your needs and budget. Experience the benefits of a clean and secure workspace through our tailored quotes.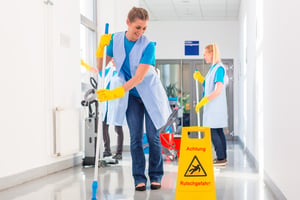 EXPERT COMMERCIAL CLEANING
All commercial cleaning services in Milton Keynes are carried out by our highly experienced and trained team. Our expert cleaning teamwork in a range of different environments and will carry out the following services.
Office Cleaning
Commercial Cleaning
Surface and Touchpoint Cleaning
Window Cleaning
Office ​Carpet Cleaning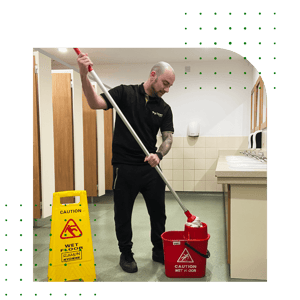 WHY DO I NEED COMMERCIAL CLEANING SERVICES?
Cleaning teams are crucial to the efficiency and productivity of your workplace; check out why you may need to work with an office cleaning company in Milton Keynes.
WE WORK WITH A WIDE RANGE OF COMMERCIAL CLIENTS
With years of experience, our teams have been providing professional services to organisations across the South of England. We work within several industries and have built our knowledge & expertise to deliver bespoke services that help add value to your organisation. Our specialist teams can work with you on a routine or daily cleaning schedule as well as provide first-class security solutions.
EXPERT INDUSTRIAL SERVICES
Our employees have spent many years working in the warehouse and industrial sectors, acquiring a wealth of expertise and experience. Thanks to our daily warehouse and industrial cleaning in Milton Keynes, your facility will always be clean and hygienic. To keep your facilities clean and sanitary, we use specialised equipment that provides a thorough deep clean.
With large expanses of space, your warehouse security must be of the highest quality. Our teams also provide a modern approach to industrial security in Milton Keynes and will guarantee that your property, assets and people are all kept protected.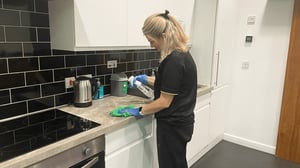 CQC SPECIALIST CLEANING PROVIDERS
Strict regulations governing the level of sanitation that must be maintained apply to healthcare venues such as dentist clinics, medical centres, and hospitals. To maintain a high level of hygiene and reduce the risk of infection, we may offer specialised medical cleaning services in Milton Keynes for healthcare facilities, assisting you in safeguarding the health of your staff and enhancing the standard of patient care.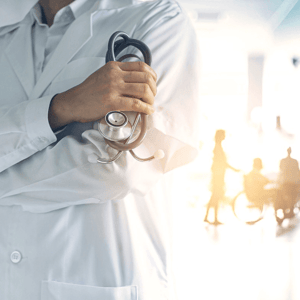 WE ARE HERE TO HELP
Would you like to know more about our commercial cleaning in Milton Keynes?
HOW WE WORK
THE TATRY GROUP WAY
​​
To get the most out of your business, we tailor all our services to your organisation's requirements.
We have multiple area managers within every location, so you have all the support you need 24/7.
We hire great people who are obsessed with service. With ongoing training, our teams are constantly improving.
WE HELP ANSWER
YOUR FREQUENTLY ASKED QUESTIONS
HOW DO I KNOW WHAT WILL BE INCLUDED IN MY QUOTE?
All our office cleaning services in Milton Keynes are tailored to your organisation's needs; by filling out our get a quote form, we can determine what services we believe your business will benefit from. All of your services will then be outlined in your proposal documentation.
DO YOU OFFER DAILY CLEANING?
​
Yes, we do; our daily commercial cleaning in Milton Keynes is designed to ensure your business is sparkling clean every day. With regular touchpoint cleaning, bin emptying and washroom cleaning, your organisation can be maintained to the highest standard.
DO YOUR STAFF WEAR UNIFORM?
Yes, we have two different uniforms for our cleaning and security services in Milton Keynes. Our cleaning staff wear a black polo t-shirt with our logo, black trousers and black shoes. Our security staff wear a grey or black suit, smart shoes and tie.
HOW LONG HAVE YOU BEEN WORKING IN THE INDUSTRY?
We started our security and cleaning company in Milton Keynes in 2017; however, Jonathan has more than ten years working in the industry and has acquired a wealth of knowledge.
WHAT OUR CLIENTS HAVE TO SAY
"Tatry Group has been our office cleaning team for the past six months now, we have been very impressed with the service we have received so far. We can confidently recommend Tarty Group to anyone looking for office cleaning in milton keynes; from the start, the team have been exceptional."