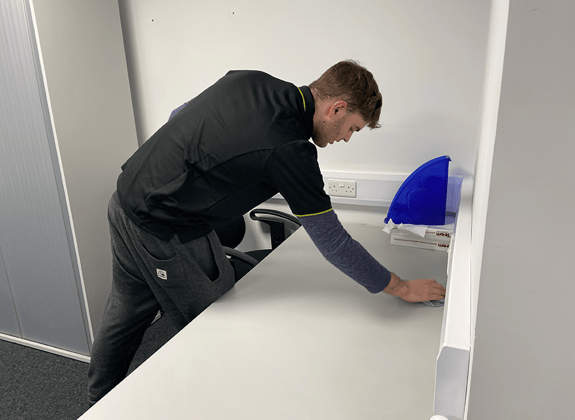 Cleaning Services in Oxford
Tatry Group provides first-rate cleaning services in Oxford to a range of organisations. All of our contracts are delivered on a flexible basis, meaning you choose how and when we work. We specialise in cleaning offices, commercial spaces, government buildings, educational facilities, and retail.
OFFICE CLEANING SPECIALISTS
All of our office cleaning in Oxford is delivered to you via bespoke solutions. Our teams understand your specific needs and requirements to help you make the most out of our services. In doing so, we can ensure you receive a cost-effective solution while maintaining your high cleaning standards.
FIND OUT More
EXPERT CONTRACT CLEANERS
Here at Tatry Group, we are passionate about providing our clients with a sustainable service that helps reduce carbon footprints. Our dedicated contract cleaning teams use environmentally friendly products and materials to clean your property.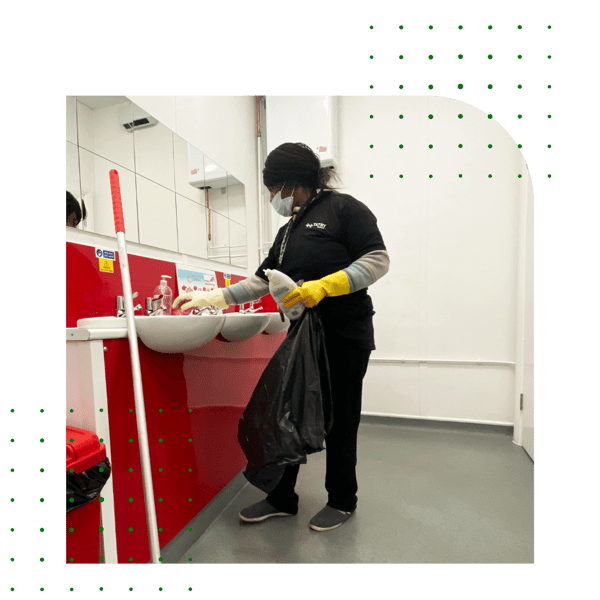 LEADING SECURITY SERVICES IN OXFORD
Over the years, we have developed a wealth of knowledge and expertise in the security industry, allowing us to deliver exceptional security solutions to benefit the needs of your business. We put all of our clients at the core of our operation, ensuring your property, people, and assets remain safe at all times.
FIND OUT MORE
LOCAL SECURITY COMPANY
To help provide as much security as possible, our teams operate on a 24-hour basis, with strategic shift patterns in place. All of our teams are highly-trained holding SIA Licences and adhere to our strict code of conduct. Our operatives promote a professional and reliable customer-facing image and act as brand ambassadors when working for your organisation.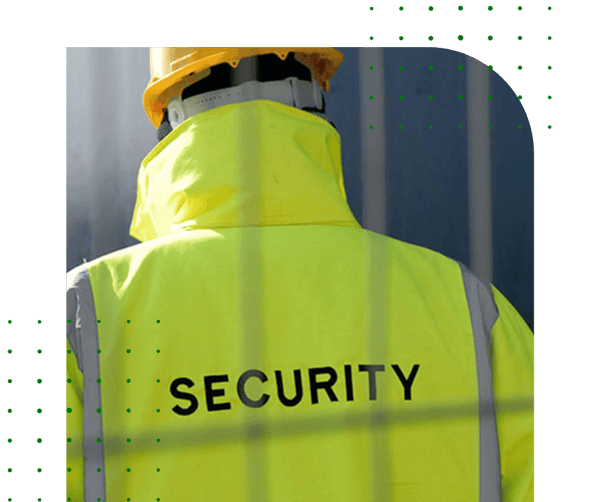 IS THE SECURITY OF YOUR PEOPLE, ASSETS AND PROPERTY YOUR PRIORITY?
Find out how we can protect your business!
WORKING CLOSELY WITH YOU
Tatry Group specialises in five core sectors, including Offices & Corporate, Industrial, Government, Education and Retail. Gaining a vast amount of knowledge and experience, we have the expertise to provide our clients with detailed services that meet their budget requirements.
INDUSTRIAL SERVICE PROVIDER
Industrial cleaning in Oxford doesn't have to be a chore. Our dedicated teams can work around your production lines, team members and business hours to minimise downtime. We offer a high-level cleaning service to help maintain your workplace and increase productivity.
The security of staff and equipment is paramount in an industrial workplace, even more so if you are operational 24 hours a day. High-trained individuals with expert knowledge deliver our reputable industrial security in Oxford.
CHOOSING TATRY GROUP AS YOUR SERVICE PROVIDER
FULLY MANAGED SERVICE
We are dedicated to providing all of our clients with a fully managed service from start to finish.
PROFESSIONAL SUPPORT
Our teams provide industry-leading customer services, available to all clients 24 hours a day.
COST-EFFECTIVE
We work with your business and its budget to help you get the best value.
GREAT PEOPLE
We only hire the best people who are dedicated to meeting the high standards of your business.
WE HELP ANSWER
YOUR FREQUENTLY ASKED QUESTIONS
HOW DO YOU GUARANTEE A HIGH CALIBRE OF CLEANING?
Our area managers regularly visit our client's sites to carry out a number of checks. All of our contracts are audited and maintained, with regular training and support.
DO YOUR STAFF WEAR UNIFORMS?
We provide all of our staff with a branded uniform. For all cleaning staff, we provide black polo t-shirts and fleeces. Security team members will either wear a suit or our security uniform, which also consists of a high visibility vest. If you would like further information on our uniform, get in touch with a member of our team.
HOW LONG IS YOUR CONTRACT TERM?
We pride ourselves on being a flexible company and ensure our clients have the freedom to leave, therefore, have no contract term length.
"Tatry Group has provided our cleaning services for over a year. We are very impressed with the service we have received; with regular meetings, we have been able to discuss any changes required and are always kept up to date by our area manager. Everyone we have dealt with at Tatry Group is professional and helpful. We look forward to continuing working with them."