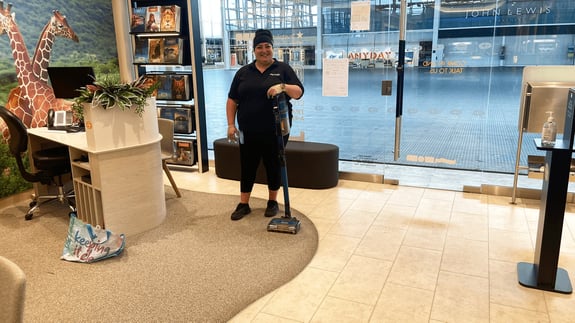 TrailFinders
ABOUT TRAILFINDERS
Trailfinders is an award-winning travel agency and the number one tour operator in 10 countries, including Australia, New Zealand, Vietnam and South Africa. With well-travelled and highly trained travel consultants, they ensure every customer receives an unforgettable trip away.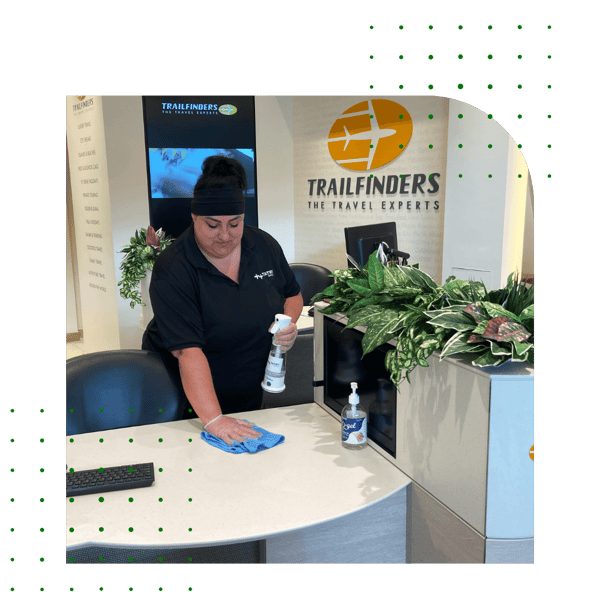 MEETING TRAILFINDERS NEEDS
TrailFinders is ideally positioned with a store in the heart of Milton Keynes Shopping Centre. The retail centre attracts more than 24 million visitors each year, and many customers frequent the Trailfinders store daily.
TrailFinders hired Tatry Group to provide extensive daily retail cleaning service to ensure their high level of cleaning standards. Tatry was awarded the contract in June 2019 after an initial site visit and proposal.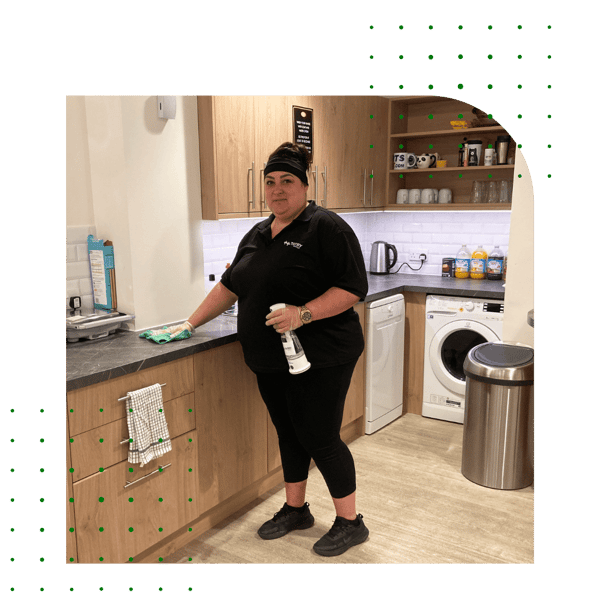 SOLUTION PROVIDED
The storefront is made up of large glass panels facing into the retail centre; therefore, it's essential the store is spotless and presentable at all times. Our cleaning teams carry out early morning professional cleaning tasks to ensure the store is clean and sanitary in preparation for customers:
Shop Floor Cleaning

Kitchen Cleaning

Washroom Cleaning

Regular Disinfection

Access Point & TouchPoint Cleaning

Furniture Cleaning

Dusting Of All Surfaces
IN NEED OF OFFICE CLEANING SERVICES?
Speak to a member of our team for a site visit and proposal document.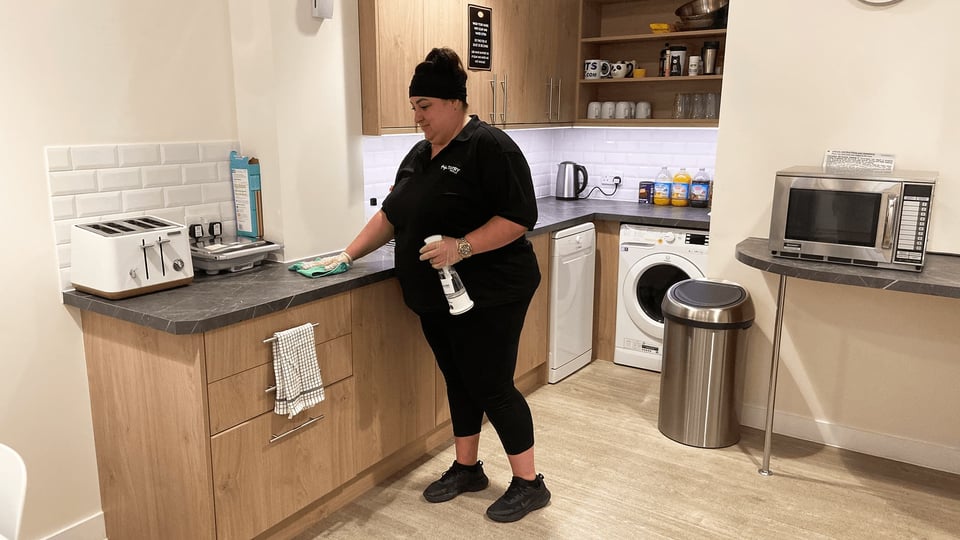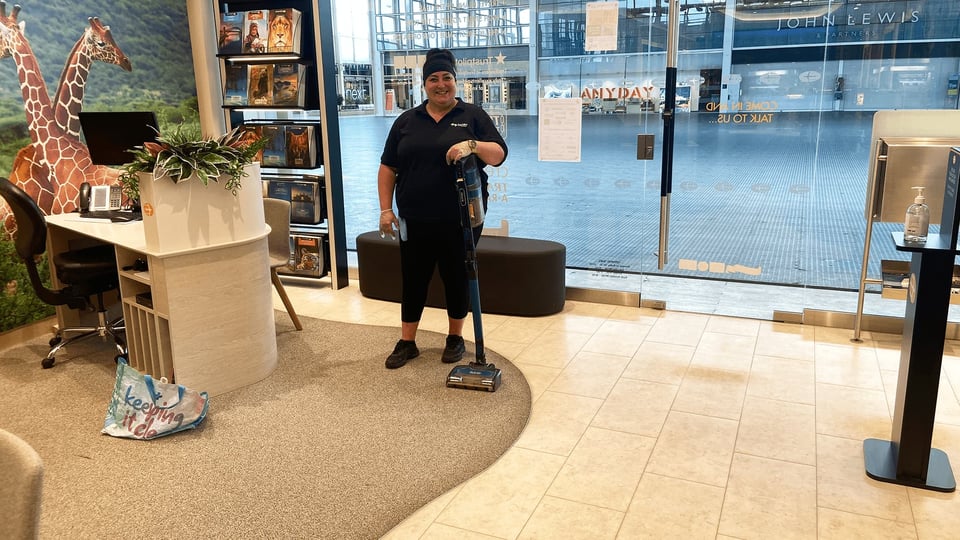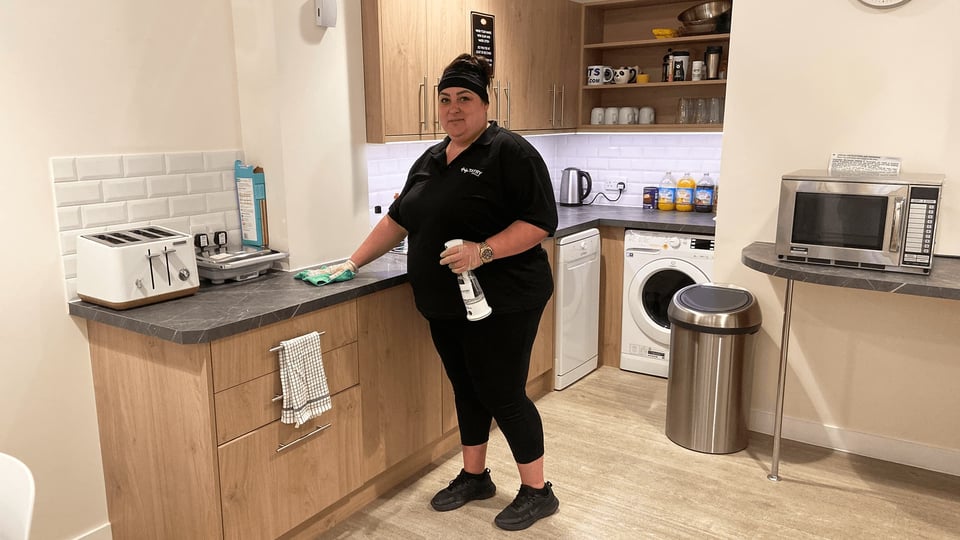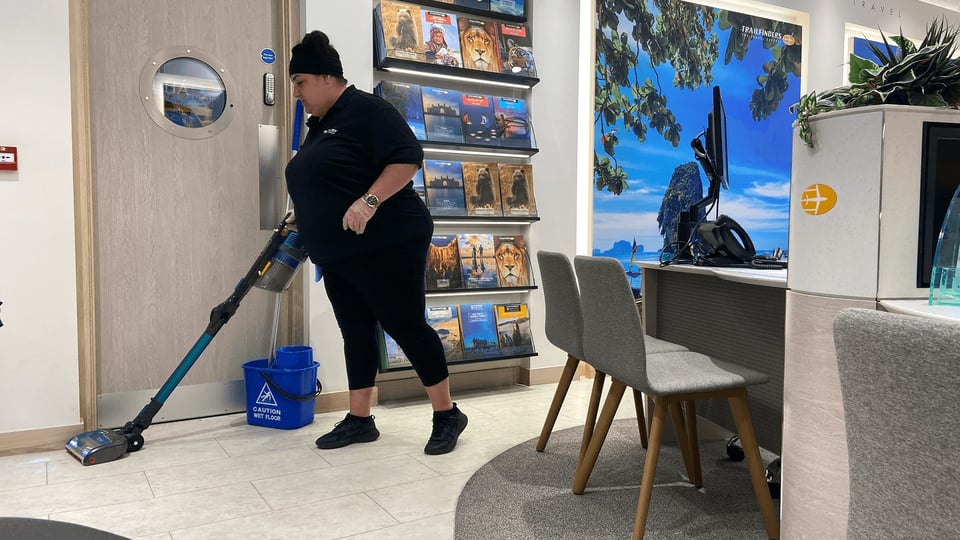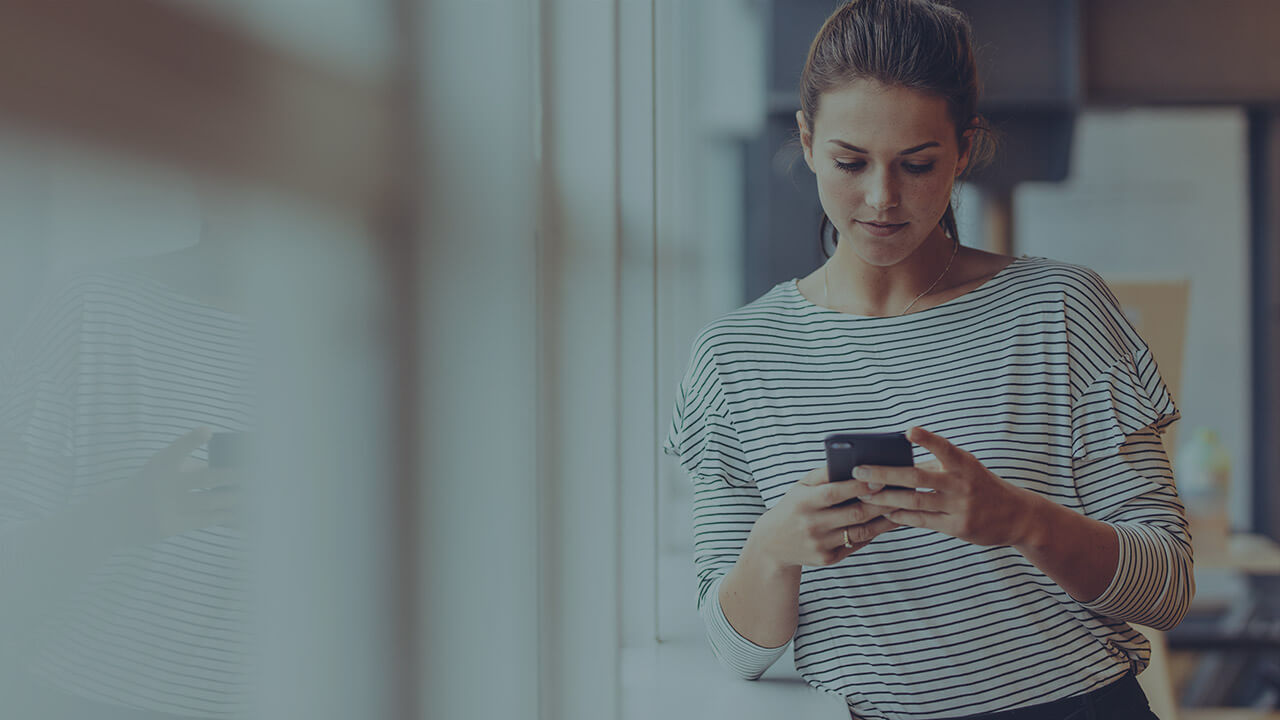 "Our store is always spotless and ready for our customers every day. The teams attend early in the morning and are always finished and ready for our store to open. We are delighted to have found Tatry Group; the team are fantastic."