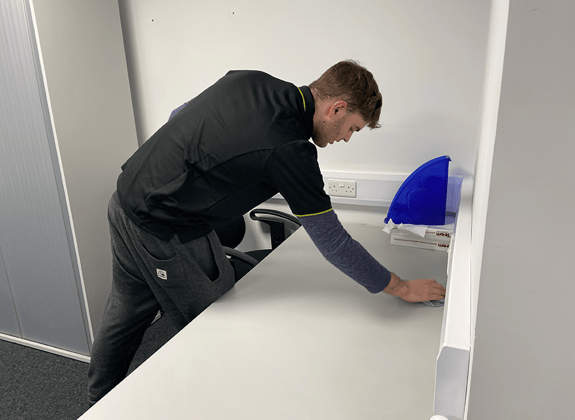 Commercial Cleaning in Rushden
We provide cleaning & security services to businesses in Rushden to create a productive and warm environment. Our tailored services are designed to give you the best value for your company's size and budget.
EXPERT OFFICE CLEANERS
We understand that first impressions are essential to any business, which is why we work with you to deliver bespoke cleaning services that help create a welcoming environment. Our daily office cleaning in Rushden means you can work on what you do best and leave the cleaning to us.
FIND OUT More
FLEXIBLE CLEANING TEAMS
Our teams are highly trained professionals and work flexible hours to best suit your organisation's needs. Whether you have a sizeable facility or a smaller office, our teams can provide you with a service that meets your high cleaning standards. As part of your commercial cleaning in Rushden, you can expect:
Office Cleaning
Washroom Cleaning
Kitchen Cleaning
Access and Touchpoint Cleaning
Deep Cleaning
PROFESSIONAL AND RELIABLE SECURITY SERVICES
Security services in Rushden contribute to the wellbeing and safety of your staff, clients and guests. With bespoke security solutions, your business can operate in a risk-free environment.
FIND OUT MORE
TRUSTED SERVICES
Our teams are specially trained and hold SIA Licences, allowing them to provide an effective and efficient service. After years of working within the security industry, Tatry Group has the experience and knowledge to provide expert solutions. As a security company in Rushden, we strive to provide all our clients with expert service at an affordable price.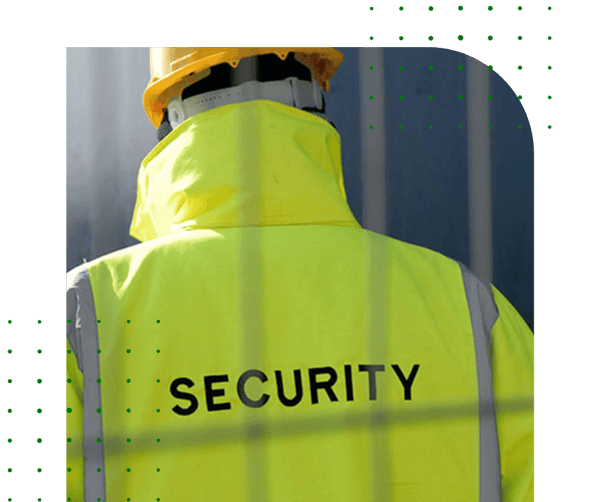 WHY DO I NEED A COMMERCIAL CLEANER?
Cleaning teams are crucial to the efficiency and productivity of your workplace, contact us today to schedule your contract cleaning in Rushden.
SECTORS WE WORK IN
We work within five key sectors to deliver both cleaning and security services. By doing so, we can provide our clientele with a high-quality solution that meets their high standards of cleaning and security. While we hold expertise within these industries, we do not limit our services and provide bespoke services to any business. For more information on the services we can offer your organisation, get in touch with a member of the team.
WAREHOUSE & INDUSTRIAL UNITS
Industrial cleaning in Rushden is more than mopping floors and wiping surfaces. Cleaning services reduce the risk of hazards and can maintain health and safety standards throughout the day. Our industrial security in Rushden can minimise the risk of product loss and machinery damage.
MEDICAL CLEANING
Medical facilities are frequently visited by a large number of people, which increases the spread of germs and bacteria. It is more important than ever to maintain a clean and sanitary facility. Having high-quality healthcare cleaning services in Rushden is critical to your patients' health and well-being. Make an appointment with an advisor to receive your free quotes.
BENEFITS OF WORKING WITH TATRY GROUP
TAILOR-MADE SOLUTIONS
Take a step and know that your security solutions are completely tailored to the needs and requirements of your organisation. Our teams work exclusively with you to determine the best services at an affordable cost.
LARGE SKILL SET
With years of experience working within the industry and throughout a number of sectors, our teams have the expertise and knowledge to help protect your business.
DETER CRIMINALS
Having a uniformed member of our team on-site acts as a natural deterrent to those who may wish to cause your business harm.
HIGHLY TRAINED TEAM MEMBERS
Tatry Group employs security staff that hold SIA Licences, vetted, and DBS Checked. We also hold our ISO 9001 & 14001.
WE HELP ANSWER
YOUR FREQUENTLY ASKED QUESTIONS
DO YOU HAVE PRICES?
All of our services are delivered on a bespoke level; we work with you and your organisation's budget. Once we know what sort of budget we are working within, we can help provide you with the services your business really needs, allowing for cost-effective solutions at an affordable price.
WILL WE BE TIED INTO A CONTRACT?
We do hold contracts with all of our clients, but there is no fixed term; you are eligible to leave us whenever you see fit.
DO YOU HIRE THE STAFF OR DO WE?
We fully manage the process of your cleaning or security contract; this includes all members of staff. In some cases where you may have had staff working under a previous agreement, we can TUPE them over to us. Alternatively, if you would like a fresh start, we will complete the hiring process for your new roles. We offer a rigorous recruitment process and undertake several checks, including DBS and identity checks.
"After being let down a couple of times by another company, we came across Tatry Group via google. Not only was the proposal in-depth, but they went the extra mile on how they would help our business. Since starting with them, we have had nothing but positive feedback from all partners in the business. Our offices are always left immaculate, and the cleaners are friendly and professional. Highly recommend Tatry Group for anyone looking for an office cleaner."