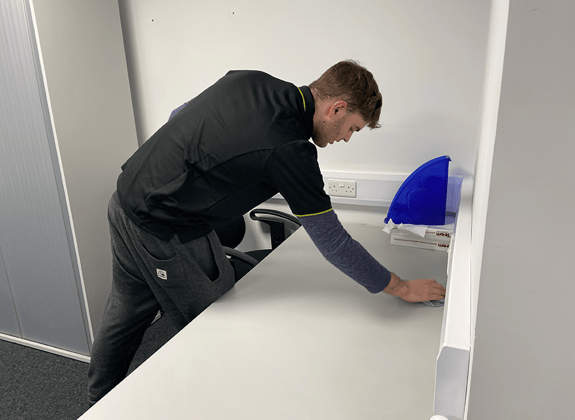 Commercial Cleaning in St Albans
Tatry Group provides first-class commercial cleaning services in St Albans to a range of organisations. Our contracts are delivered on a bespoke level, allowing our clients to receive a highly professional service.
OFFICE CLEANING SOLUTIONS
Our office cleaning in St Alban is carried out by our expert cleaning teams. As part of their daily or routine cleaning activities, they will carry out:
General Cleaning
Washroom & Kitchen Area
Communal Area
Desk and Workstations
FIND OUT More
DELIVERING EXCELLENCE IN EVERY CLEAN
As expert cleaners, we understand the importance of creating a healthy, warm and welcoming environment for your business. Our teams can ensure your office, warehouse, school or retail space is kept to the highest standards with the latest training and industry knowledge. Our professional office cleaning in St Albans ensures that every part of your business is cleaned and disinfected regularly, minimising the risk of spreading bacteria and viruses. To further help reduce internal sick days, our teams can attend to carry out a thorough deep clean during office downtime.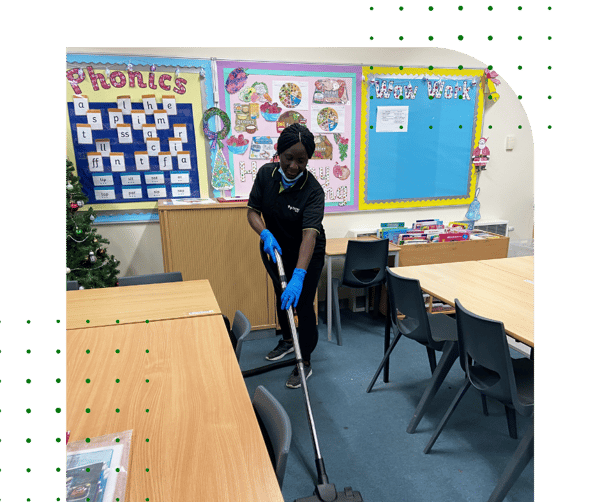 EXPERT SECURITY SERVICES
Our security services in St Albans are delivered to you by SIA Licenced and highly trained security staff. When working with you, not only do we protect and ensure your property is safe, our teams will also act as your brand ambassadors. Over the years, we have undertaken several security contracts allowing us to develop our skills and obtain the high level of safety our clients require.
FIND OUT MORE
SECURITY COMPANY
WORKING TO PROTECT YOU
As a respectable security company in St Albans, we are committed to providing all clients with sophisticated service. We maximise the potential of our security staff by providing them with ongoing training and support, allowing them to deliver coherent security solutions.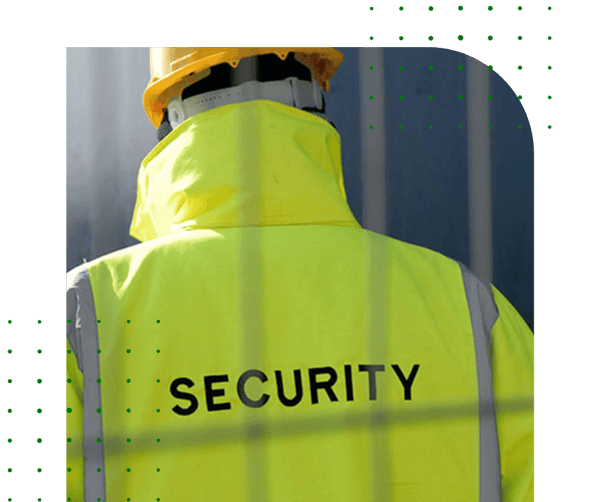 WHY DO I NEED A COMMERCIAL CLEANER?
Having a commercial cleaner in St Albans allows you to do what you do best and leaves cleaning to the professionals.
Key Sectors We Work In
We deliver outstanding service and have been able to do this for a number of years. We work closely with our clients and receive regular feedback to ensure we provide exceptional service. All of our clients receive tailored packages from us; by doing so, we can ensure they receive specific services that suit their needs and requirements.
COST-EFFECTIVE INDUSTRIAL SOLUTIONS
Industrial cleaning in St Albans is crucial and makes a massive difference to how your business runs; by having an industrial cleaner, you can increase the productivity and efficiency of your business. Warehouses can often be at risk of break-ins and theft; with large areas to cover, security can often be challenging to take on in house. Our industrial security in St Albans ensures your property, people and assets are protected at all times. We carry out regular patrols, gatekeeping and manned guarding, guaranteeing a high level of security.
HOW WE WORK
THE TATRY GROUP WAY
NO HIDDEN COSTS
We are very transparent with our pricing and will never raise the cost of your service without informing you.
VETTED & DBS CHECKED
Our teams go through a rigorous hiring process which includes specific identity and DBS checks.
REPLACEMENT COVER
Whether someone has taken annual leave or is off sick, we will always provide you with cover for your dedicated hours.
WE HELP ANSWER
YOUR FREQUENTLY ASKED QUESTIONS
HOW ARE YOUR QUOTES MADE?
Before we create any quote, we first like to establish how many hours you require, the type of services you are looking for and the budget you are working within. Having this information allows us to give your an affordable and tailored quote.
DO YOU PROVIDE CLEANING MATERIALS?
We can provide cleaning material subject to agreement on a contract. We offer a consumables service, which allows us to take complete control of all supplies and cleaning materials we may need to cover your site. For further information on this, get in touch with a dedicated team member.
WILL WE ALWAYS HAVE THE SAME CLEANERS?
Yes, we contract our cleaners to your specific site; this ensures our staff receive consistent hours. You may receive a different cleaner when the cover is needed.
"We decided to outsource our cleaning a couple of years ago when our business started to grow. After choosing to go with Tatry Group, we would never use anyone else. The team is very responsive, meets all of our needs, and provides excellent service. Highly Recommend and would always give them five stars!"
SPEAK TO ONE OF OUR EXPERTS TODAY
Let's get started with your contract cleaning or security services today!