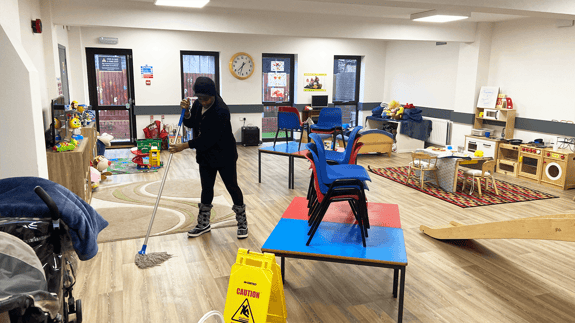 Cleaning Services in Warwick
We offer first-rate cleaning services in Warwick to businesses of all sizes. Our cleaning professionals are highly trained and provide bespoke cleaning solutions to best suit your company's needs and requirements.
EXPERT OFFICE CLEANERS
Professional office cleaning in Warwick can help your company reduce the number of sick days employees take. Our teams are committed to keeping your office sanitary and clean, and we consistently deliver high-quality, dependable services. We work at times that are convenient for you as a business and strive to leave your office environment in the best possible condition for your organisation, employees, and visitors.
FIND OUT More
COMMERCIAL CLEANING SPECIALISTS
Our teams create a bespoke cleaning schedule for your facility to ensure we meet our high standards. Upon your initial quotation meeting, our teams will assess your facility and advise on cleaning standards, schedule and hours required to provide our specialist commercial cleaning services in Warwick.
Each of our cleaning clients receives a monthly audit, as well as visits from our Area Manager and Supervisor on a regular basis. To ensure that each of our clients' sites is up to standard, our teams receive ongoing support and training.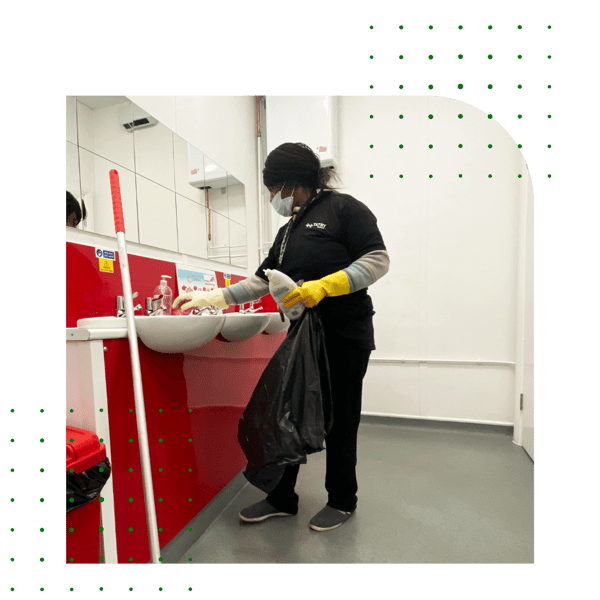 IN NEED OF CLEANING SERVICES IN WARWICK?
Speak to a member of our team today to discuss your needs and requirements.
REPUTABLE SECURITY COMPANY
We have a great understanding of the security needs of commercial properties after working in the security industry for over ten years.
Our licenced security guards provide round-the-clock security as well as customised security strategies to ensure the safety of people, property, and assets. For more information on security services in Warwick, speak to a dedicated member of our team by visiting the get a quote page.
FIND OUT MORE
PROTECTING YOUR BUSINESS
Having a qualified security team on your property can reduce the risk of potential threats, anti-social behaviour, and crime significantly. Our Warwick security services are designed to deter and prevent crime, as well as create a safe environment for staff and visitors. In regards to our security solutions you can expect:
Internal and external patrols

Front of house

Gatekeeping

Onsite CCTV monitoring

Risk management

Manned Guarding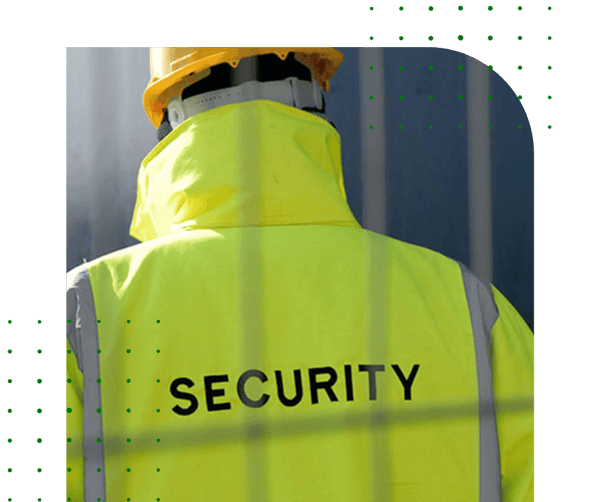 LET US HELP YOU PROTECT YOUR BUSINESS
Keeping your staff, visitors, and customers safe is our top priority.
DELIVERING EXCELLENCE IN EVERYTHING WE DO
As a cleaning and security company, we specialise in four key industries to ensure consistency and high-quality services at all times. We work closely with each of our clients and adapt our services to the industry in which we operate. All of our cleaning and security solutions are customised to each individual location to ensure you receive a comprehensive service.
COST-EFFECTIVE INDUSTRIAL SERVICE PROVIDERS
Our employees have worked in the warehouse and industrial sectors for many years, gaining a wealth of knowledge and experience. Your facility will always be clean and sanitary thanks to our daily warehouse and industrial cleaning in Warwick. We use specialised equipment that provides a thorough deep clean to keep your facilities clean and work to minimise the spread of germs and bacteria.
FIRST-CLASS HEALTHCARE CLEANING TEAMS
We offer CQC-standard medical cleaning services in Warwick for dental practices, GP surgeries, hospitals, and veterinary practices. Our comprehensive cleaning solutions ensure a sanitary and hygienic working environment for all patients, employees, and visitors. By providing a customised cleaning solution, we actively reduce the risk of bacteria and viruses spreading.
WORKING WITH TATRY GROUP
SUSTAINABLE
We are completely paperless as a company, our management teams drive hybrid vehicles, and we use eco-friendly cleaning products.
DEDICATED TEAM
We hire people who are obsessed with providing exceptional services.
ONGOING SUPPORT
Each client is assigned a local area manager who is available 24 hours a day, seven days a week.
TRUSTWORTHY
We work closely with you throughout your contract period and stay in touch to ensure service continuity.
FIND OUT WHERE TO START WITH PURCHASING CLEANING SERVICES
Download our free commercial cleaning buyers guide.
WE HELP ANSWER
YOUR FREQUENTLY ASKED QUESTIONS
DO YOU HAVE ANY ACCREDITATIONS?
We are committed to providing high-quality and exceptional services, which is why we strive to maintain our accreditations. We are ISO 14001 and 9001 certified. Learn more about our
Accreditations and Memberships
.
ARE ALL YOUR STAFF MEMBERS QUALIFIED AND REFERENCED?
We follow a strict training schedule that is overseen by one of our highly qualified supervisors. Throughout their tenure with Tatry Group, all of our employees have received ongoing support and training to ensure they are consistently meeting our high standards.
HOW DO YOU COVER ANNUAL LEAVE AND SICKNESS OF YOUR STAFF?
We have dedicated mobile cleaning teams and support personnel who can cover any of our team members' shifts while they are on vacation or off due to illness.
"
We have worked with Tatry Group consistently for a number of years now and have never had any faults with our service. The cleaning operatives we have on-site are fantastic; they are proactive and professional. If we have ever had to change our schedule to accommodate an event or something going on our premises, the team are exceptional and working through it and adapting their services to meet our needs.
"