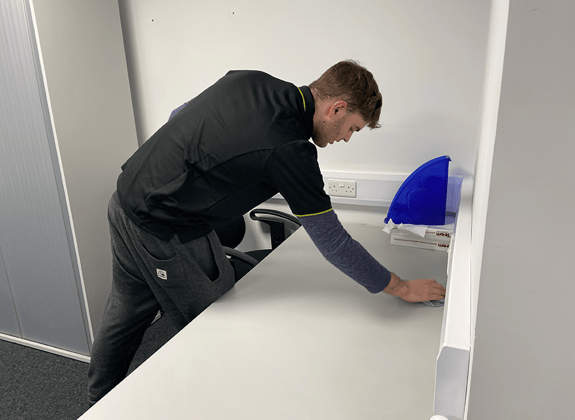 Commercial Cleaning in Watford
Tatry Group provides cleaning and security services to several organisations in the Watford area. Our expertise and knowledge allow us to deliver outstanding services at an affordable price.
REPUTABLE OFFICE CLEANERS
Our teams deliver first-class office cleaning in Watford to ensure your space is clean, hygienic and tidy, ready for your teams daily. We work with you to ensure you receive an efficient service that promotes productivity and efficiency within your organisation.
FIND OUT More
COMPREHENSIVE CLEANING PACKAGES
Not all businesses are the same, and the working environment is now very different to what it once was. Our operations team work closely with your organisation to provide a tailored service that best suits your needs and requirements. We offer daily, routine and deep commercial cleaning in Watford that includes:
Surface and Touchpoint Cleaning
Accesspoint Cleaning
Kitchen and Washroom Areas
Communal Areas
Desk and Workstations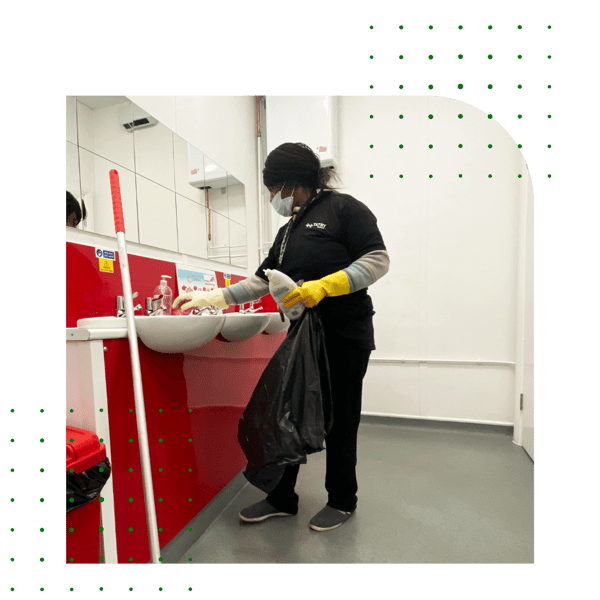 LET'S GET YOU STARTED
Find out more about our cleaning and security services in Watford.
SECURITY SPECIALISTS
Tatry Group leverage expertise and technology to provide your organisation with safety protocols. Our proactive thinking and knowledge within the industry allow us to provide you with fully comprehensive security services in Watford.
FIND OUT MORE
RESPECTABLE SECURITY SOLUTIONS
To guarantee exceptional value and peace of mind, our teams work with cutting edge technology to keep your property, people and assets safe. As a security company in Watford, all of our security teams are fully vetted and highly trained and will work alongside you, acting as a brand ambassador for your business. As part of their service, they will carry out:
External and Internal Patrols
Gatekeeping
Front Of House
Risk & Threat Management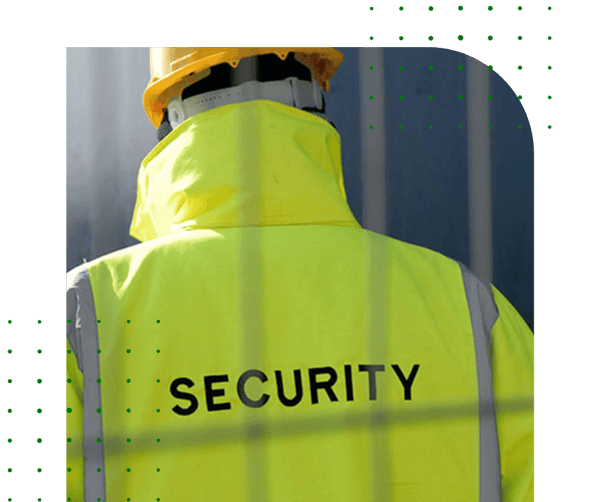 A COMMERCIAL CLEANER CAN HELP YOUR BUSINESS
Want to make your office or commercial space more productive? Get in touch with our team!
COMMITTED TO QUALITY
As a business, we are committed to providing clients with the highest level of service, which is why we specialise in 5 core sectors. Our expertise and knowledge have enabled us to build a strong rapport with clients and strengthen our service delivery. If you are unable to find your industry, not to worry, we are happy to work with you and look at tailoring our services to your specific needs.
HIGHLY-SKILLED INDUSTRIAL CLEANING AND SECURITY TEAMS
Industrial cleaning in Watford is more than mopping the floors and wiping surfaces. We look to help your business become more efficient by working during your downtime, minimising risk and promoting productivity. Our flexible industrial security in Watford means we can protect and mitigate risk when it best suits you; we work closely with your organisation to deliver a robust service within your budget.
HOW WE WORK
DELIVERING EXCELLENCE IN EVERYTHING WE DO
We pride ourselves on our commitment to high-quality and high standards. To ensure we deliver on our promise to each and every client we:
FULLY MANAGED PROCESS
We fully manage the process when we take over your contract, taking the stress away from you! Meaning you can do what you do best.
TRAINING AND AUDITS
Our teams receive ongoing training throughout the contract period to ensure we deliver our high standards. Management also carries out audits, allowing us to see where we may need to improve.
GREAT PEOPLE
We only hire great people obsessed with service to work for our clients—allowing us to offer outstanding service.
WE HELP ANSWER
YOUR FREQUENTLY ASKED QUESTIONS
WHO WILL BE MY DIRECT POINT OF CONTACT?
Once our contracts have been agreed, we appoint you an area manager who will work closely with you. They will be available at all times to provide ongoing support.
DO YOUR TEAM WEAR A UNIFORM?
Yes, for office cleaning in Watford, our teams will wear a black Tatry Group branded t-shirt, black fleece and black shoes. Our security team uniform works slightly differently; they will wear a grey/black suit, black shoes, white shirt and branded tie. Alternatively, if you would prefer them to wear your branding, we can accommodate this.
HOW OFTEN WILL WE HAVE CLEANERS?
Depending on your specific needs and requirements, we will work out how many hours you need. Once we know this information, we can allocate several cleaners and advise how many days they will be attending your site. To find out more, we highly recommend getting in touch with a team member or filling out our get a quote form.
"We have worked with Tatry Group for over a year and love their service. They are thorough, keep us up to date and ensure we have cover whenever our cleaner is off. The service is fantastic, and the area manager is very responsive. Happy to be in business with them."