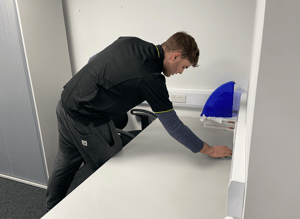 Commercial Cleaning in Wellingborough
As experts in the cleaning industry, our cleaning professionals offer an in-depth understanding of the need for a warm and welcoming environment. We design bespoke solutions for every organisation, no matter the size, to provide a tailored and high-level service.
OFFICE CLEANING SPECIALISTS
The cleanliness of your office space is extremely important in how prospective clients and employees perceive your company. Our office cleaning in Wellingborough helps to provide a fantastic first impression while promoting the productivity and efficiency of your brand.
FIND OUT More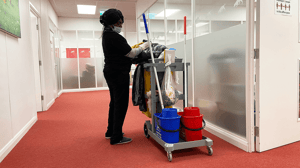 EXPERT CLEANING TEAMS
All of our commercial cleaning in Wellingborough is delivered by our highly experienced teams trained by industry specialists. We pride ourselves on being honest with all of our contracts, tailoring services, which enables us to work with your organisations budget and size.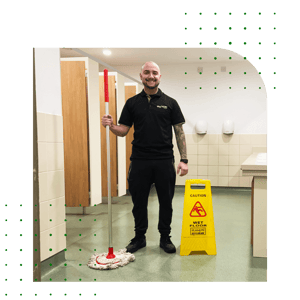 LOOKING FOR A COMMERCIAL CLEANER IN WELLINGBOROUGH?
Get in touch with our team for bespoke quote.
RELIABLE SECURITY SOLUTIONS
Whether you are looking for manned guards or a gatekeeper, our security services in Wellingborough offer reliable and consistent protection to your people, property and assets. All of our security teams are highly trained, smartly presented and act as representatives of your brand at all times.
FIND OUT MORE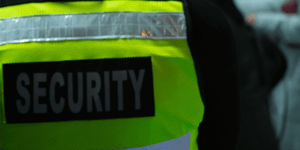 A SECURITY COMPANY YOU CAN TRUST
Finding the right security company in Wellingborough can sometimes be challenging. We take the stress away from your business and fully manage your security, allowing you to do what you do best. Our teams will act as a deterrent and help prevent unwanted visitors from entering to minimise theft and anti-social behaviour.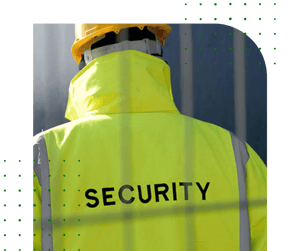 SPEAK TO A DEDICATED MEMBER OF OUR TEAM
Let's have a chat to understand your needs and requirements.
WHO WE WORK WITH
To provide the high-quality services we pride ourselves on, we work within five key sectors to deliver bespoke and cost-effective solutions. Our key industries are what we specialise in; however, we often work with organisations outside of them, offering tailored services to best suit each business.
CREATING A PRODUCTIVE INDUSTRIAL SPACE
The health and safety of your teams are paramount in an industrial unit or warehouse; we help reduce risk by providing reliable industrial cleaning in Wellingborough. During downtime, your property is vulnerable to theft, break-ins and damages. Our industrial security in Wellingborough helps to protect and mitigate those threats, ensuring your business is protected at all times.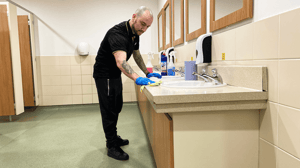 COST-EFFECTIVE HEALTHCARE CLEANING
It is crucial for both workers and patients that your medical facility provides a cosy and friendly atmosphere in addition to being clean and hygienic. Healthcare cleaning in Wellingborough can immediately enhance patient satisfaction and fulfil all CQC requirements.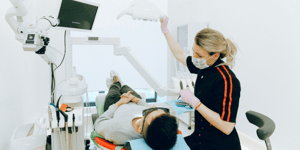 WHY WORK WITH TATRY GROUP
We pride ourselves on our service delivery and are committed to ensuring your facility is kept to the highest standards.
All contracts are awarded to a local area manager who will be responsible for fully managing your site and staff members.
Our team regularly receive training from management to ensure they are motivated and improving service to meet your needs.
WE HELP ANSWER
YOUR FREQUENTLY ASKED QUESTIONS
HOW MUCH DOES YOUR SERVICE TYPICALLY COST?
The best way to find our prices is to fill in our get a quote form or to contact us. Our services are bespoke to each client, and we tailor our quotes to your specific needs and requirements.
HOW LONG IS YOUR CONTRACT PERIOD?
Unlike many businesses, we do not hold a contract term; we give you the flexibility to leave at any time.
ARE ALL YOUR TEAMS VETTED?
Every member of the Tatry Group team goes through a rigorous hiring process which includes DBS and identity checks.
"Great service! Our cleaners come daily to tidy our school facilities and never fail to impress. Our pupils often make quite a mess; however, the classrooms are always left in great condition, ready for the student to attend the next day. During these testing times, Tatry Group has also given me confidence that my pupils are safe and enter into a cleanly and hygienic classroom every day."