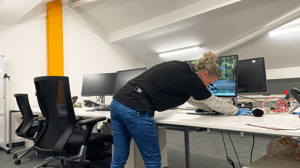 COMMERCIAL CLEANING SERVICES
Our commercial cleaning is more than just mopping floors and cleaning carpets. We provide a service that promotes a healthy and productive environment.
​
PROFESSIONAL & RELIABLE
CONTRACT CLEANING
The cleanliness of your building is crucial for the impression you leave on visitors and the environment you create for your business. Our professional contract cleaning services are provided to you by our fantastic frontline team, who are highly skilled and have the expertise to clean a range of environments.
SPECIALIST CLEANING SERVICES INCLUDE
Commercial Cleaning

Deep Cleaning
Carpet Cleaning
Hard Floor Cleaning

Window Cleaning

Supply Of Consumables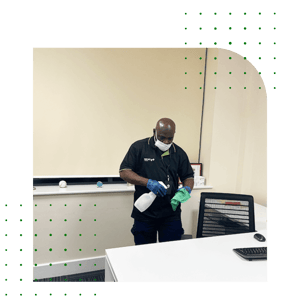 SPECIALIST CLEANING SERVICES
All of our cleaning solutions are bespoke to your business needs and requirements. We fine-tune every aspect of your contract cleaning with enhanced operational techniques and empower people to deliver real value to your organisation, day in and day out.

We understand the frustration of getting hold of your service providers, which is why we have dedicated client managers for direct points of contact. You will receive consistent care and attention with regular visits from our client management team.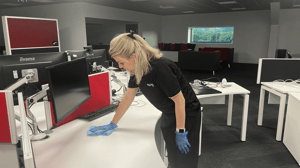 HOW ARE WE DIFFERENT
COMMERCIAL CLEANING SPECIALISTS
Specialist Cleaning Teams
We handpick our cleaning teams for their exemplary attitudes, commitment to service and reliability.
We carry out regular audits and monitor to ensure our service meets your needs and our high standards.
Ongoing Training For All Teams
Our staff continuously receive training, overseeing and motivating your contract cleaning team.
WE TAKE THE STRESS AWAY FROM YOU
No-fuss! We provide cleaning professionals so you can do what you do best.
FULLY MANAGED SERVICE
WITH TATRY GROUP
As part of your contract with Tatry Group, we do all of the work for you. All staff are vetted and DBS checked before they are employed by us. We record proof of attendance for all of our frontline team members and will guarantee cover for sickness, holidays and absences, so you are never left without a cleaner. Monthly audits are carried out by our client managers to ensure the high standards we set out are adhered to, along with regular high-quality training. Our management team will also take over the TUPE process if you transfer staff from another service provider.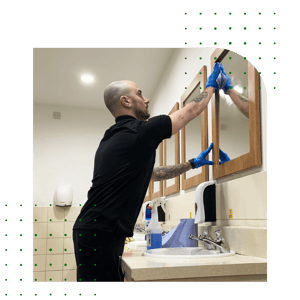 CLIENT CASE STUDIES
We strive to provide exceptional professional cleaning services to all of our clients. Learn how we have transformed our client's cleaning standards through bespoke solutions.
CLEANING SERVICES - FREQUENTLY ASKED QUESTIONS
WHAT CLEANING SERVICES DO YOU OFFER?
We predominantly work within five core sectors and deliver both daily and routine cleaning to office & corporate, industrial, retail, government and education facilities. All cleaning services are likely to include:
Commercial Cleaning

Desk & Workstation Cleaning

Dusting Of All Services

Kitchen and Canteen Cleaning

Regular Disinfection

Carpet & Floor Cleaning

Surface and Touchpoint Cleaning

Window Cleaning

School Cleaning

Retail Cleaning

Supply Of Consumables
HOW MUCH IS YOUR CLEANING SERVICE?
Due to the tailored packaging we offer all of our clients; pricing is bespoke to each service. Our teams work closely with your business and budget to ensure you receive a cost-effective solution. If you would like to receive a personalised quote, get in touch with our team via the get a quote link or contact us on 0800 411 86 71.
WHAT MAKES YOUR CLEANING SERVICES UNIQUE?
We are a very proactive and forward-thinking business; we are constantly looking at ways to become more sustainable and efficient. We use a number of eco-friendly systems that actively reduce the use of harmful chemicals and our single-use plastic. Our teams also use biodegradable products that reduce our impact on the environment.
We are a Living Wage Employer; therefore, all of our teams are paid the Real Living Wage set by the Living Wage Foundation. As a business, we are passionate about paying our staff a living wage and believe it bring our clients many benefits. With great pay, we can hire great people who are committed to providing the high level of cleaning we strive for.
All of our services are delivered on a bespoke level; our teams work closely with you to ensure we can provide a service that suits the needs and requirements of your business and works within your budget.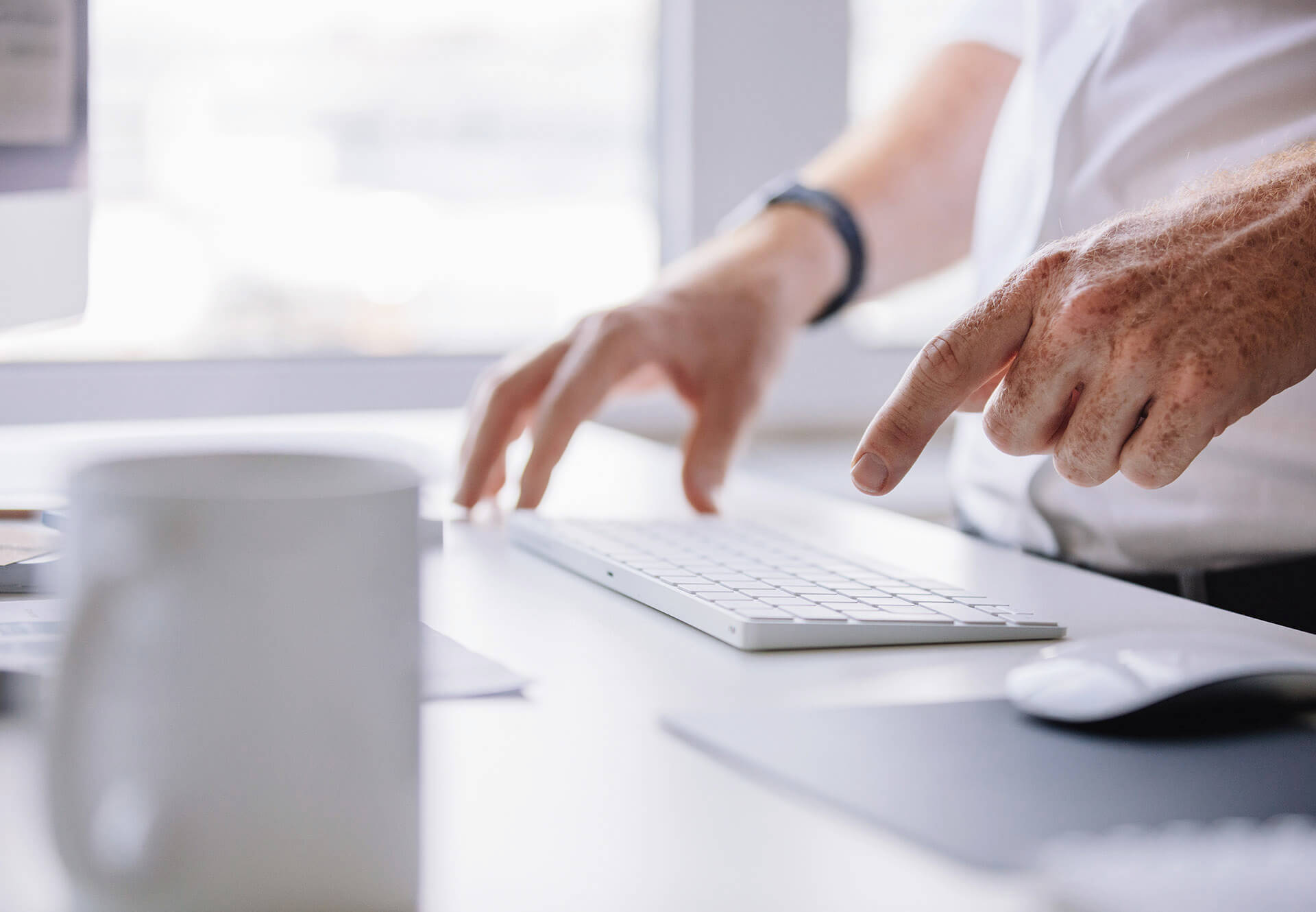 GET A QUOTE FROM A MEMBER OF OUR TEAM
Let's discuss your organisation's needs and requirements.
WHAT OUR VALUED CUSTOMERS SAY
"Very professional service. Reliable and courteous staff. Always on time and efficient in their work. Would highly recommend."
"Tatry Group have been our office cleaners for roughly over a year now, and I have nothing but good things to say about them. The cleaning is of a high standard and they are very easy people to work with. Highly recommended."
"Tatry Group have always been a very friendly and professional commercial cleaning company. They have high standards of customer service, turn up on time with well-trained staff and do an excellent job whilst being flexible and competitive priced. Would highly recommend."
IN NEED OF A COMMERCIAL CLEANER?
Book a call in now and start your commercial contract cleaning!