CORPORATE SECURITY SERVICES
Tatry Group provides high-quality corporate and office security services to large-scale organisations. To guarantee we fulfil your business requirements, we supply all of our security services through a comprehensive turnkey solution.
PROFESSIONAL OFFICE SECURITY
By developing a lifelong partnership with your business, we ensure your premises deliver to their full potential. Keeping your property safe and secure allows us to maintain your organisation's professionalism and high standards.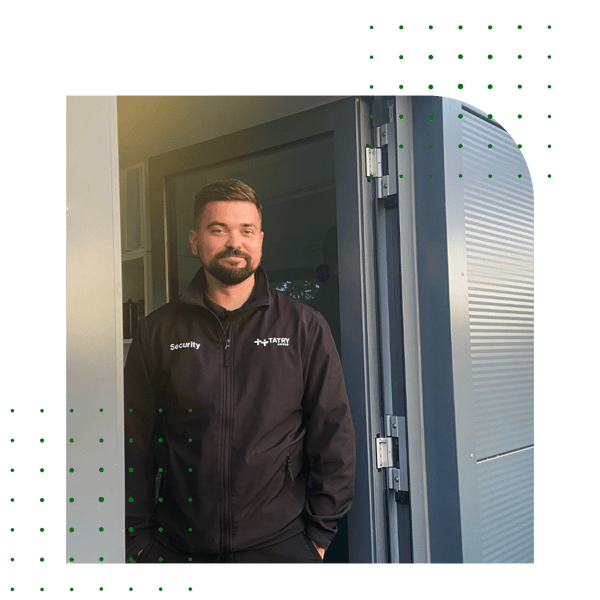 CORPORATE SECURITY OFFICERS
Every security decision we make is based on the needs of your personnel, assets, and property. In order to make sure we are always approaching your security solutions in the correct manner, our security personnel will frequently interact with your internal teams. We remain updated with any business changes and will modify our services to suit your company's requirements.

We integrate excellent customer service with our office security solutions to make sure that our teams are wonderful ambassadors for your company. Our employees effectively communicate your brand's values and aid in creating a positive first impression by providing assistance to staff, visitors, and clients as needed.
LETS GET YOU STARTED
Speak to a member of our team, so we can provide you with a tailored quote.
TAILORED OFFICE SECURITY SOLUTIONS
Internal & External Patrols
Manned Guarding Services
Risk Management
Front of House
Reception Duties
Vehicle Control
Gatehouse Duties
Health and Safety Checks
Onsite CCTV Monitoring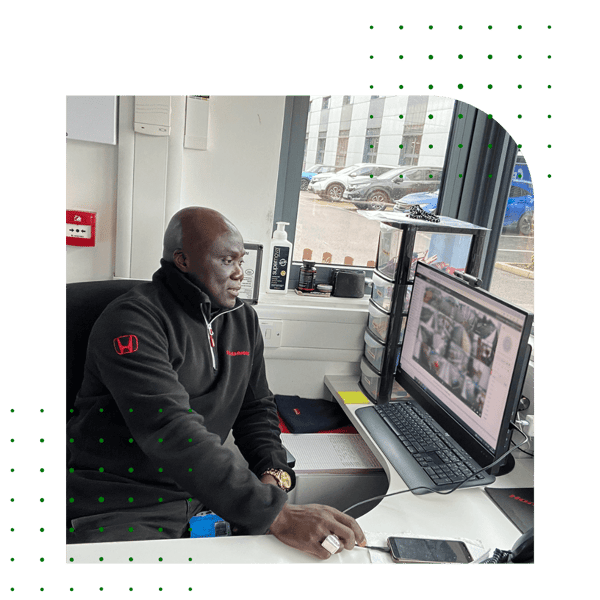 LIVING WAGE FOUNDATION
LIVING WAGE EMPLOYER
CORPORATE SECURITY FREQUENTLY ASKED QUESTIONS
WHAT DOES A CORPORATE SECURITY OFFICER DO?
Our security specialists perform a variety of patrols and daily tasks to ensure the safety of your people, property, and assets at all times. Our security officer adapts their tasks and solutions based on the services you choose. Call us at 0800 411 86 71 or send an email to info@tatry-group.com to speak with a member of our team for more details on the unique security services we can offer your company.
DOES YOUR SECURITY PERSONNEL HAVE THE RIGHT LICENCES?
Yes, SIA licences are required for all of our security personnel. Every member of the security team will also get first aid training. In order to ensure that they uphold the high standards we pledge to deliver, they also undergo frequent internal training.
HOW MUCH ARE YOUR SECURITY SERVICES?
We provide solutions that are tailored to your needs and will collaborate closely with you to do so. We don't provide a one size fits all service because no two firms are the same. We want to ensure that you get the most for your budget. If you would like a more detailed quote, fill out our get a quote form.
WHAT OUR COMMERCIAL CLIENTS HAVE TO SAY
"After being unsatisfied with our services from a reputable security company, we switched to Tatry Group. The staff has impressed us from the beginning, and our solutions have been customised to the requirements of our property. We are beyond grateful for the additional patrolling services and round-the-clock protection. Our company wholeheartedly recommend Tatry Group!"