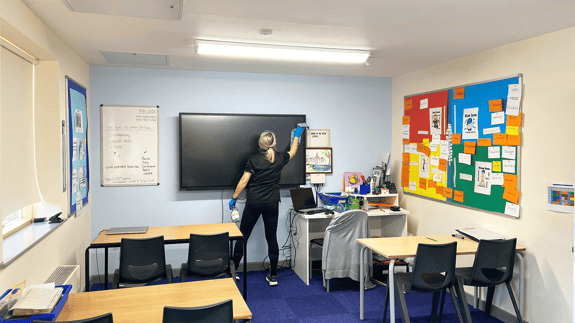 EDUCATION CLEANING SERVICES
Our bespoke school cleaning and security services mean you can create a safe and secure environment for your pupils. Cleaning is now more important than ever; our highly trained staff have the knowledge and expertise to ensure your education facility meets the highest of standards.
EDUCATIONAL FACILITIES WE WORK WITH
UNIVERSITY
​
Student Accommodation
Communal Areas
Washrooms
Study Areas
Leisure Facilities
Student Union
COLLEGE
Communal Areas
Washrooms
Study Areas
Leisure Facilities
Changing Areas
Staff Offices
SECONDARY SCHOOL
Washrooms
Communal Areas
Canteens
Classrooms
Sports Halls
​Staff Rooms
SCHOOL CLEANING SERVICES
With growing student numbers and increasing costs, you need a school cleaning service that creates an excellent environment to encourage development and learning.
Our cleaning services maintain your education facility to the highest of standards. Each facility will receive a tailor-made cleaning schedule to ensure your premises is clean, hygienic and ready for pupils to learn.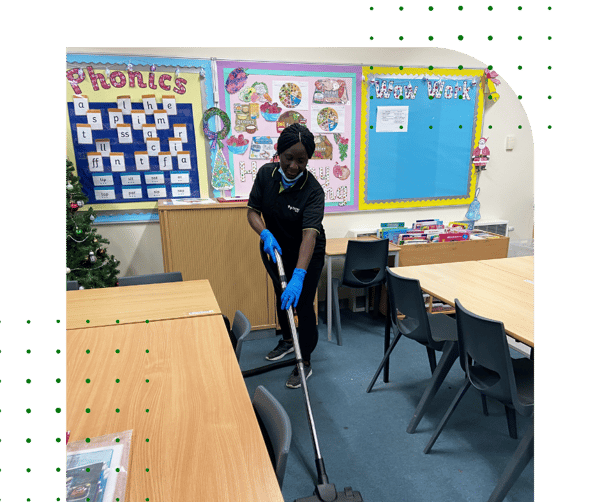 ENSURING QUALITY SCHOOL CLEANING STAFF
Tatry Group employs trustworthy, reliable and professional staff to provide you with exceptional service. Child safety is of the utmost importance, which is why staff undergo quality assurance checks and DBS checks.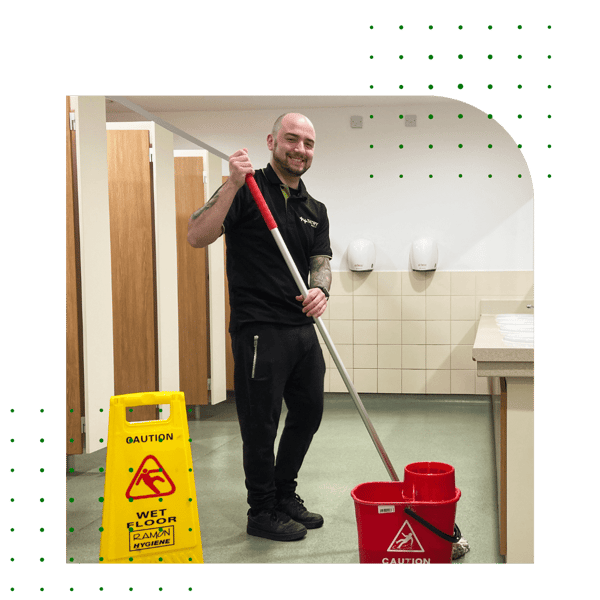 OUR ECO-FRIENDLY MISSION
As part of our new initiative, we are working towards reducing our carbon footprint, waste and environmental impact. By doing so, our chemicals are less harmful and safer for educational facilities. We have been using the Toucan Eco across a range of our facilities and can guarantee it's more affordable and kills up to 99.99% of viruses and bacteria.
MORE THAN YOUR AVERAGE CLEANING SERVICE
As a business, we are devoted to providing educational facilities with the best possible service. You receive a fully managed service, local accountable management alongside efficient systems, and the latest technology ensures that you can focus on what you do best, safe in the knowledge that the contract is running smoothly.
We regularly check the quality of the work we deliver, identifying and rectifying any issues found proactively before you are even aware of them. Your Monthly Audits are documented to provide evidence of the checks we carry out.
LIVING WAGE FOUNDATION
LIVING WAGE EMPLOYER
BISCs
CORPORATE MEMBERSHIP
Box Description
WHAT OUR CLIENTS HAVE TO SAY
"They are very professional and the service they provide is outstanding. The team has really made a huge impact at our school. We have received nothing but excellent feedback from teaching staff and senior management."
"Our classrooms can often get quite messy, the cleaning team provided have it spotless for the students the next day. We are really impressed with the service we have received and continue to use Tatry Group across a number of our sites."
"We cannot fault the service we have received from Tatry Group. Cleaning staff are always on time, efficient and very professional. We have a daytime cleaner and then a couple more who attend after school hours to get the site ready for the next day. "